Dahisar to get Mangrove Park & Eco-Tourism centre soon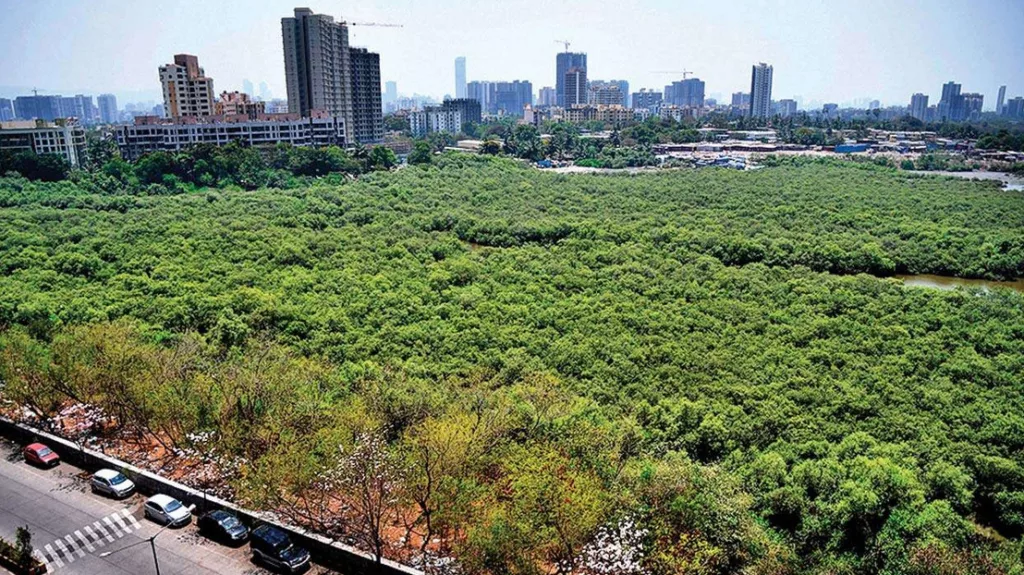 A Rs 45.78 crore tender has been released to establish a Mangrove park in Dahisar. A nature interpretation center, a suspended glass bridge, a boardwalk, and a mangrove museum are all planned features of the Dahisar park.
The park, which will be finished in two years, will be situated amidst 200 acres of mangroves. The project is a component of the endeavor to preserve and safeguard the area's remaining mangroves.
As per further information, soon nature enthusiasts will be able to immerse themselves in ecotourism in Dahisar's verdant heart. A tender worth Rs 45.78 crore was released last week by the state forest department's mangrove protection cell to establish a mangrove park featuring a boardwalk and a nature interpretation centre. The facility will also provide visitors with literature on birds, their habits, and their habitat.
Designed amidst 200 acres of mangroves, this expansive nature park is one step closer to completion, thanks to the forest department's mangrove cell's proposal.
Two years are required to finish the park. A sizable area of mangroves was present in Dahisar, the final suburb of Mumbai, and one of these plots was encroached upon to create Ganpat Patil Nagar. The mangrove protection cell is preparing to save the remaining mangroves because there is currently nothing that can be done to reclaim the mangroves.
The suspended glass bridge that is supposed to be part of the mangrove museum in Dahisar Park is getting closer to completion. Amid 200 acres of mangroves, the park is being constructed. When completed, the park will have a 5,100 square meter nature interpretation center that is reachable by boat from the Gorai Jetty or via Link Road, perched on the banks of the Gorai Creek. The Dahisar River Rejuvenation Project in Mumbai is crucial to the project's success.
Eighty hectares of 'natural area' lands have been set aside for the same purpose in Mumbai's Development Plan (DP-2034) ever since the plan was announced. In the DCPR, lands designated as "natural areas" are reserved for ecologically sensitive areas with limited development.
A prominent aspect of the park is the 700-meter-long, 2.5-meter-wide wooden boardwalk/mangrove trail, an immersive walkway. This trail allows visitors to experience the mangrove ecosystem up close, which fosters a deep appreciation and understanding of the surrounding area.
Shreyas Vange