Bal Kalyan Sanstha in Aundh hosts exhibition on decorative items for Diwali
By: Pune Pulse
October 30, 2023
Pune: The board of trustees, staff and children of Bal Kalyan Sanstha, Pune has invited people to attend the grand exhibition and sale of 'Diyas', 'Aakash Kandil' (sky lanterns) and gift articles on the auspicious occasion of Diwali Festival.
As per the information provided, the exhibition and sale of art objects organized by the Child Welfare Society, Pune will take place on November 3, 4, and 5 from 10 a.m. to 8 p.m. The venue for this event is the Bal Kalyan Sanstha, Ganesh Khind, Aundh.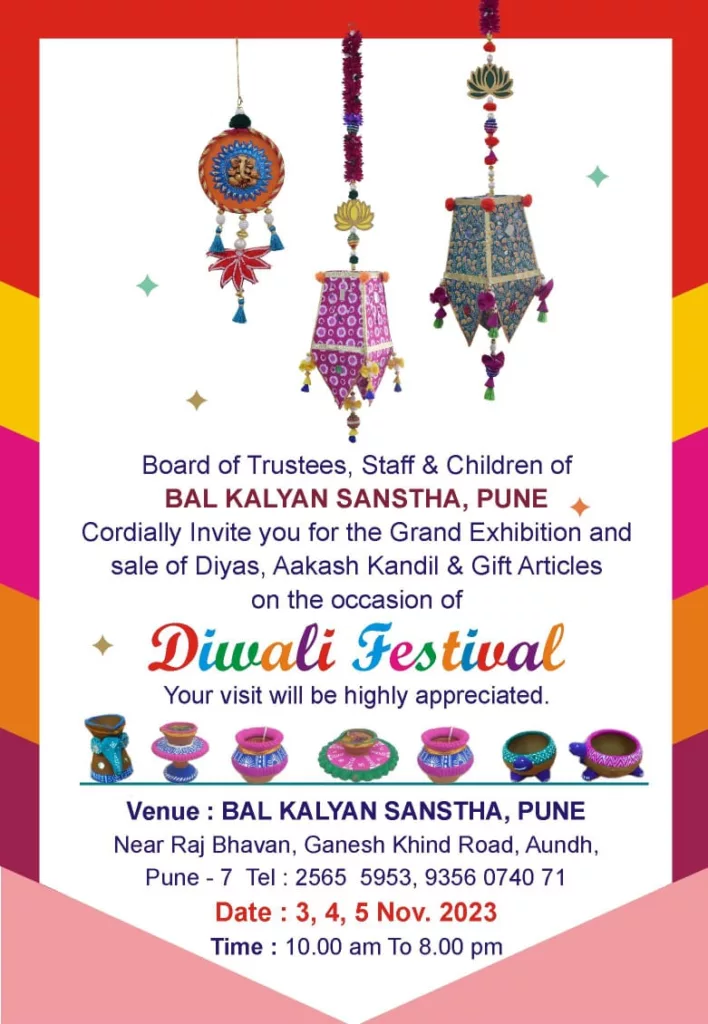 As per the information received, various attractive gifts such as diyas, sky lantern, artificial garlands, pen stand, keyholder, gift cards, frames and papermash will be on display.
For further information regarding the sale, please contact Bal Kalyan Sanstha at Raj Bhavan Adjacent, Ganeshkhind Road, Pune 07. More details can be found on www.balkalyan.com.