CHANDU CHAMPION: INDIA'S FIRST PARALYMPIC GOLD MEDALIST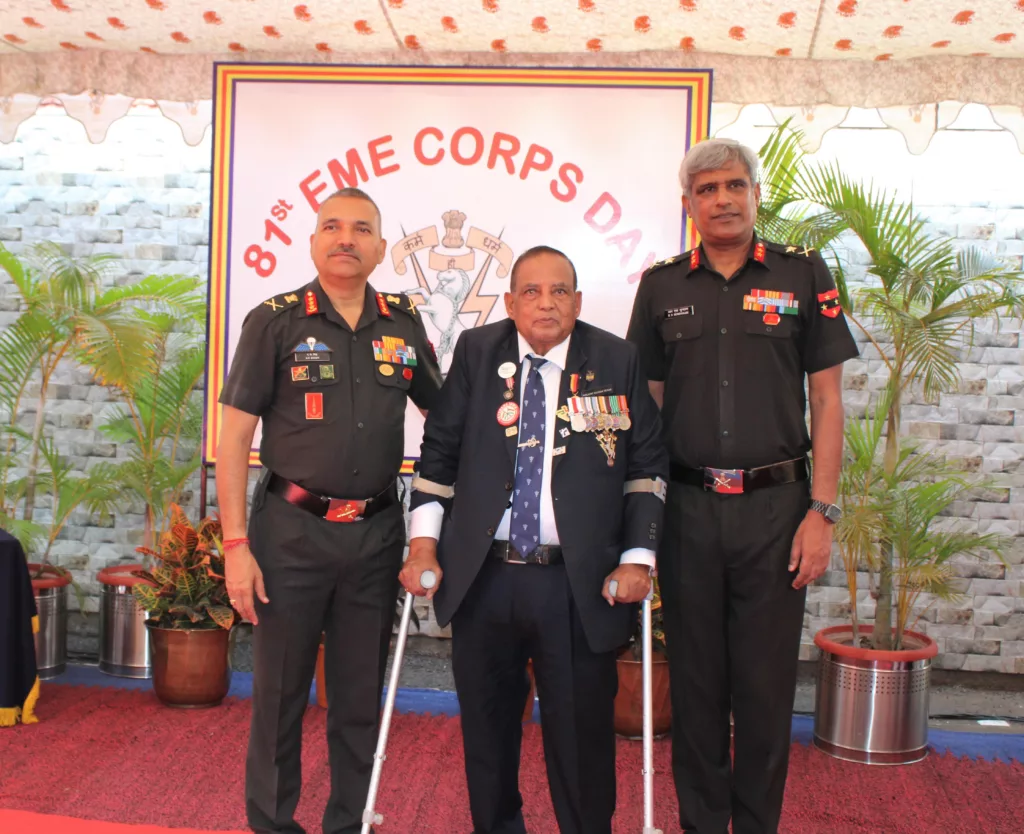 HONOURED ON 81ST EME CORPS DAY
On 14th October '23, the Corps of Electronics and Mechanical Engineers (EME) commemorated their 81st EME Corps Day, marking a significant milestone.
During the event, Padma Shri Awardee, Craftsman (Retd) Murlikant Rajaram Petkar's indomitable spirit was honoured.
Petkar's life is an extraordinary tale. It's a story of resilience and unyielding spirit that took him from rural Maharashtra's wrestling arenas as a youth, to representing India in various sports events.
He is India's first Paralympic Gold Medallist with an awe-inspiring tally of 12 Golds in International events, 34 Golds at the National level, and a staggering 40 Golds at the State level and his achievements transcend numbers and dive into the realm of the extraordinary. His journey began after representing the Indian Army in Boxing at Tokyo.
Later, he sustained multiple bullet wounds during the 1965 Indo-Pak War, but his indomitable spirit saw him claim gold in swimming at the 1972 Summer Paralympics. Having been previously distinguished with the 'Shiv Chhatrapati State Sports Award', his legendary status in sports was unequivocally confirmed in 2018 when the then President of India, Shri Ram Nath Kovind, bestowed upon him the Padma Shri.
This saga, soon to be depicted in a feature film 'Chandu Champion' starring Kartik Aaryan, further underscores his monumental achievement.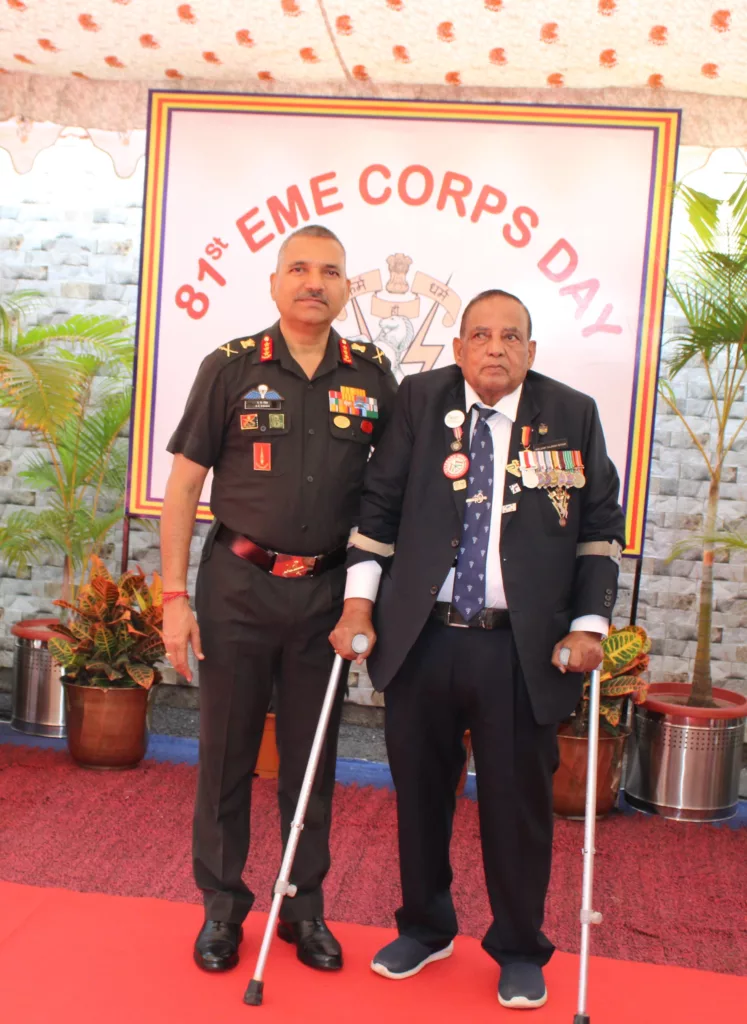 Lieutenant General Ajai Kumar Singh, Ati Vishisht Seva Medal, Yudh Seva Medal, Sena Medal, Vishisht Seva Medal, General Officer Commanding in Chief, Southern Command, in a touching tribute, personally felicitated Shri Petkar, saying, "In a world seeking heroes, we are privileged to be in the presence of a titan like Shri Petkar. His life epitomizes dedication, resilience, and grit.
The event concluded with the legend himself recounting tales of valour and triumph. The 81st EME Corps Day besides recognizing technical achievements; also it celebrated real-life heroes and their inspirational contribution to the Nation.