Pune : API – AFMS Chapter launched by minister Jitendra Singh at AFMC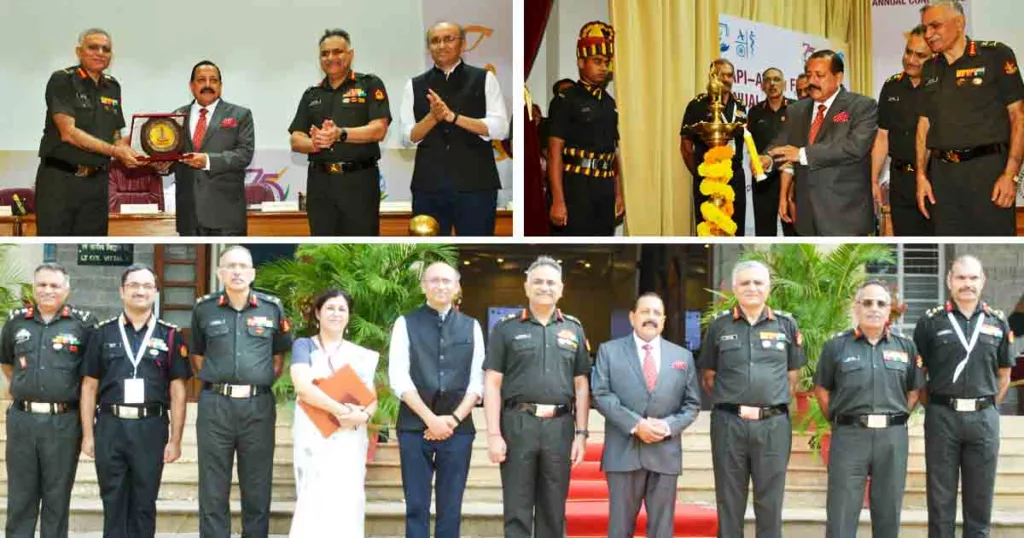 A significant milestone marks the annals of Armed Forces Medical Services (AFMS) as a distinguished assembly of physicians congregates to inaugurate the Armed Forces Medical Services (AFMS) chapter housed under the Association of Physicians of India (API).
This historic moment underscores AFMS's prominent role as a trailblazer in healthcare on the national front, with its physicians leaving an indelible mark in patient care, cutting-edge research, and medical education.
The event was inaugurated by Dr Jitendra Singh, Minister of State (Independent Charge) for the Ministry of Science and Technology and Minister of State for the Prime Minister's Office; Personnel, Public Grievances and Pensions; Department of Atomic Energy and Department of Space.
The Director and Commandant of Armed Forces Medical College (AFMC), Lt Gen Narendra Kotwal, SM, VSM, welcomed the dignitaries, including the chief guest, MoS Dr Jitendra Singh, guest of honour Lt Gen Daljit Singh, AVSM, VSM, PHS, Director General of Armed Forces Medical Services(DGAFMS), and Senior Colonel Commandant AMC, Dr Girish Mathur, President of The Association of Physicians of India (API), and Maj Gen Sandeep Thareja SM, VSMSenior Consultant (Medicine) in the office of DGAFMS.
Founded in 1944, the API has grown to become a thriving community of more than 20,000 active physicians, providing a platform for collaboration, knowledge exchange, and professional growth within the medical field.
The inception of the API-AFMS chapter pays tribute to the unwavering commitment of AFMS physicians. This platform serves as an exclusive forum for physicians dedicated to ensuring the health and well-being of military personnel. By uniting some of the finest minds committed to both national service and the advancement of military medicine, the society aims to foster unity and excellence.
As the society embarks on this new chapter, it honours the legacy of visionary physicians who paved the way and provides a rallying point for current and future medical professionals. This endeavour exemplifies the dedication of Armed Forces physicians to serving their nation through exceptional medical care and ground-breaking research.