Electricity Theft of Rs 2 Crores Caught with the Help of Drones; Case Registered in Shikrapur Police Station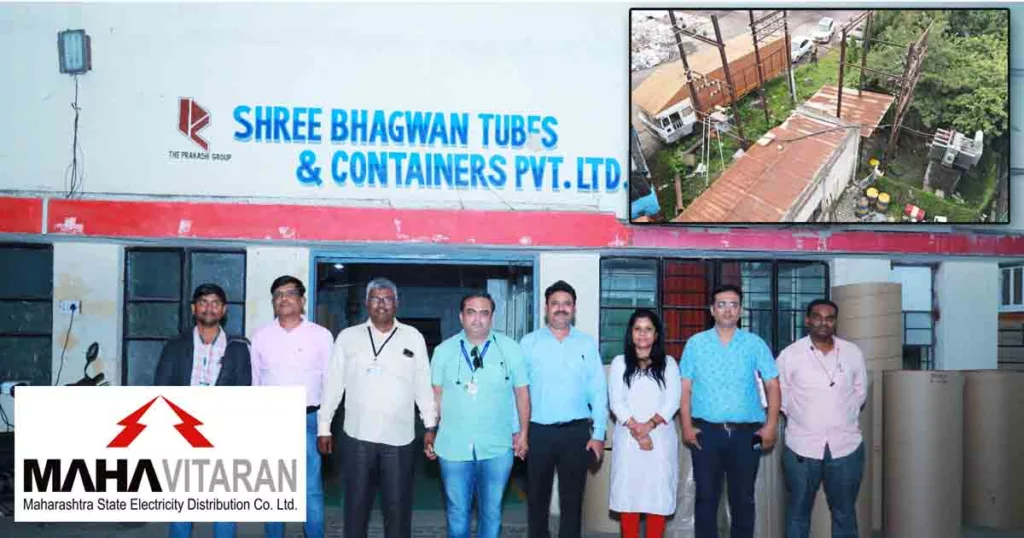 Mahavitaran Kedgaon department has caught a thief who was stealing electricity by bypassing the meter closed for the arrears of the electricity bill and connecting a large cable directly to the high pressure switch with the help of a drone. The name of this electricity thief is Mukesh Agarwal and he has been fined 2 crore 4 lakhs by Mahavitaran. A case has been registered in Shikrapur police station in this regard.
As per information from MSEDCL, at Sanaswadi (Taluka Shirur), Mukesh Agarwal owns three different companies. May of Thermolite Packaging India Pvt Ltd and M/s. Prakash Karugutede Pune Pvt. Ltd. of these two high pressure and M. Bhagwan Tube Pvt. Ltd. These are low pressure consumers. All the three companies are in the same premises and next to each other. It mainly involved making thermocol and cardboard. May Power supply to customer connection Thermolite Packaging India Pvt Ltd was permanently shut down while power supply to two other power connections also remained temporarily shut down due to arrears.
Sandeep Darwade, executive engineer of Kedgaon, got the information through Khabara that even though the power supply was stopped by Mahavitran, direct power supply was started from the high pressure Rohitra set up for power supply. Since the said electricity theft was big and the concerned customer barricaded the gate and prevented him from entering, Darwade brought this matter to the ears of Chief Engineer Sunil Pavde.
Then, Chief Engineer Pavde asked to take the help of drones to expose electricity theft. Sandeep Darwade went with a team of eight on August 25. He gained entry with a friend on a two-wheeler on the occasion of delivering a courier parcel. Drone footage was started for evidence and the same team sitting outside, entered by showing identity cards and exposed the power theft.
Under the guidance of Chief Engineer Sunil Pavde, Superintending Engineer Mhasu Misal, Executive Engineer Sandeep Darwade, Additional Executive Engineer Kishore Shinde, Deputy Executive Engineer Nitin Mahajan, Engineers Gauri Kalange and Balasaheb Tengle, Junior Engineers Srikanth Tatikonda, Janamitra Vishwanath Kindare and Dnyaneshwar Ahirkar made this achievement successful. Due to this electricity theft caught by Mahavitran, the electricity thieves are in trouble.