National Archery Games commenced at Kendriya Vidyalaya, Lulla Nagar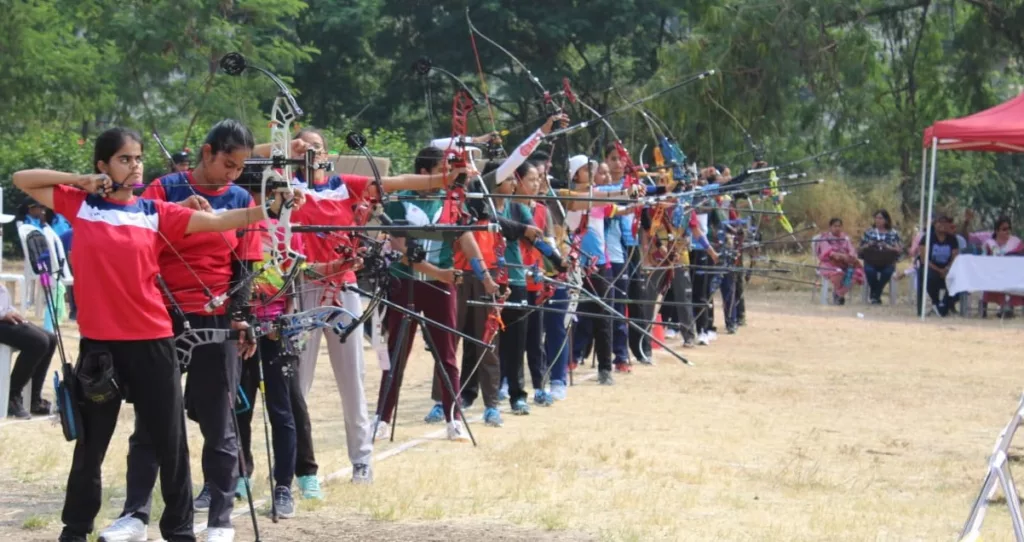 By: Pune Pulse
November 4, 2023
Pune : The 52nd Kendriya Vidyalaya Sangathan 'Rashtriya Archery Sports' competitions recently commenced at PM Shri Kendriya Vidyalaya, Lulla Nagar.
A P Kachhap, Assistant Commissioner of Mumbai Region, Colonel Vikram Nalawade, President, Dr. Malvika Malik, Principal of the school, Anita Paul, Principal, Sunil Adsule, sports teacher, Lahu Kale, art teacher, along with other officials, teachers, and students were in attendance.
To commence the event, the flag was hoisted by chief guest Sakshi Shitole on the sports premises of the school. The principal extended a warm welcome to all the guests, and the students showcased their talents through singing and musical dance performances.
The Kendriya Vidyalaya students are participating in a sports competition with 76 contestants from 17 divisions, including Silchar, Delhi, Bhopal, Gurugram, Guwahati, Bhubaneswar, Ranchi, Jabalpur, Ernakulam, Kolkata, Jaipur, Hyderabad, Mumbai, Chennai, Chandigarh, Agra, and Tinsukia.
The tournament will conclude on November 6. Colonel Vikram Nalawade emphasized the significance of the competition and the development of dhanurvidya sports by the students of Kendriya Vidyalaya during his speech as the chief guest.