Travel time on Pune-Satara railway route to reduce as track doubling & electrification nears completion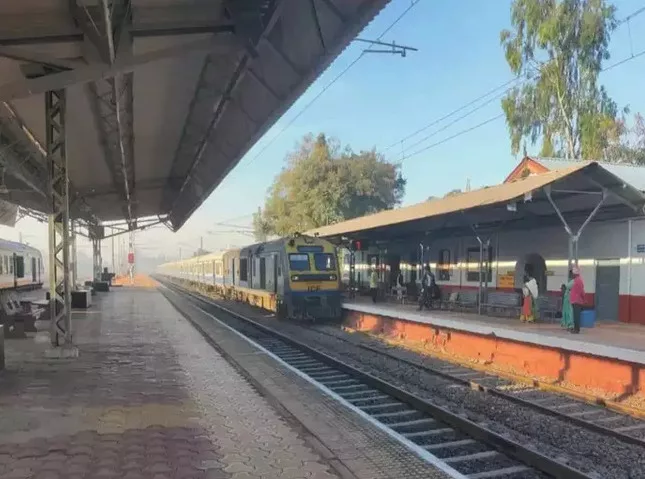 By: Pune Pulse
November 6, 2023
Pune: Travel time of passengers travelling between Pune to Satara railway route will significantly reduce as the electrification & doubling work is almost complete.
Speaking to Pune Pulse, Mukund Gawai, PRO, Pune Railways said, "The doubling & electrification work on the Pune to Satara railway route is almost done. At a stretch, the work is done. Out of 280 km (Pune to Miraj route total distance), around 174 to 180 km is done. Only the area of Shindawane to Ambale is remaining as it is a hilly area. So, the work will take time but will be done."
As per further information shared by Gawai, this doubling & electrification work will greatly reduce travel time for passengers as, for example, the travel time on the Pune to Lonand railway route will only be of 2 hours.
The special train (earlier Sahyadri Express) will leave Lonand at 5 a.m. and will reach Pune at 7.45 a.m. Again this train will leave Pune at 9: 45 p.m and reach Lonand at 11.24 p.m. These trains are available for the convenience of passengers. Now it does not take much time to go to and from Pune like before but all the trains are arriving on time and in less time than before.
Shreyas Vange