Air pollution  :  Ban on passenger buses likely in Delhi: CNG, Electric, and BS VI buses only exception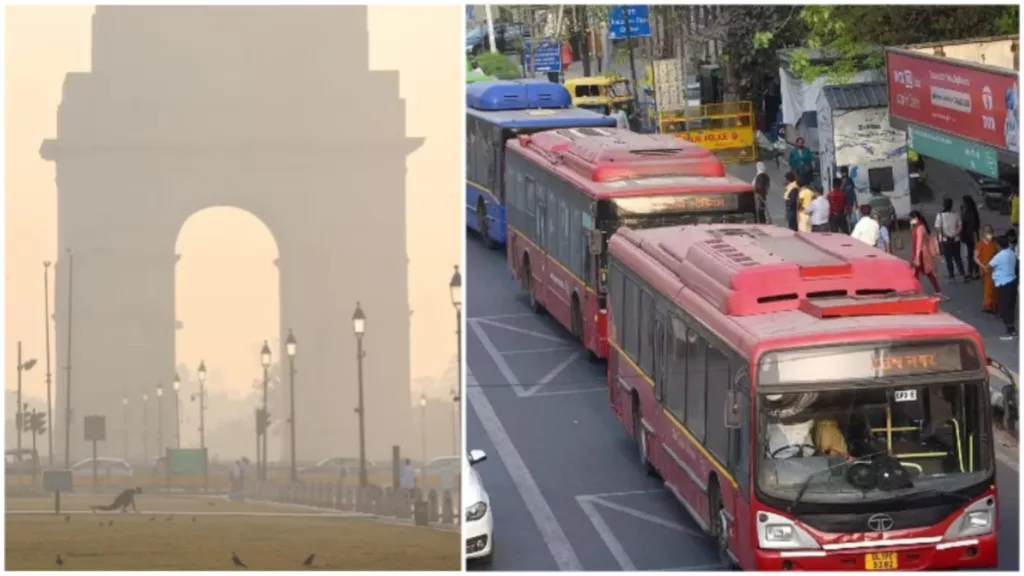 By: Pune Pulse
November 16, 2023
Pune: The Arvind Kejriwal administration is preparing to completely prohibit passenger buses—aside from those powered by CNG, electricity, and BS-VI diesel—from entering the nation's capital due to the 'severe' air quality and haze that is currently engulfing Delhi.
Delhi currently has restrictions in place under GRAP Stage IV due to the city's declining air quality. For now, the only vehicles prohibited from entering the city are trucks.
As per further information, it's said that the Delhi government is planning to try cloud seeding to bring rain to Delhi and is reevaluating the dates.
All buses coming into the nation's capital from Haryana will need to run on electricity, CNG, or BS-VI diesel, according to a directive issued by the Delhi government last month. These regulations also apply to buses arriving from the Uttar Pradesh and Rajasthan NCR regions.
Beginning on July 1, only buses powered by electricity, compressed natural gas (CNG), or BS-VI diesel will be allowed to enter Delhi from any city or town in Haryana, Rajasthan, or Uttar Pradesh, according to the city government's transport department.
To enforce the restrictions, forty enforcement teams, including traffic, are stationed in Delhi's border areas from 8 p.m. to 4 a.m. In total, one hundred teams have been mobilized to inspect overloaded trucks, have valid certificates of pollution, etc.
Shreyas Vange