Apple launches Macbook Pro with M3-powered chipsets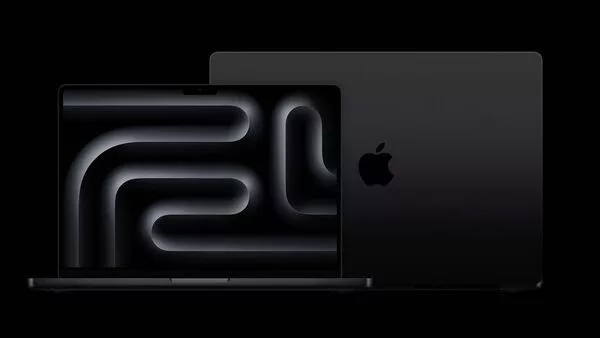 By: Pune Pulse
October 31, 2023
Pune: Apple has recently unveiled its latest lineup of MacBook Pros during its October event, which coincided with Halloween, earning it the moniker 'Scary Fast'. These new MacBook Pro models are now available for purchase on the Apple website, with customer availability starting from November 7. One notable addition to the lineup is the 14-inch MacBook Pro equipped with the new M3 chip.
This model offers an affordable option for consumers, with prices ranging from ₹1,69,900 to ₹1,99,900. The introduction of the M3 chip also marks the replacement of the previous 13-inch MacBook featuring the M2 chipset, as reported by The Verge. According to Apple, the 14-inch MacBook Pro with the M3 chip boasts a remarkable 60% increase in performance compared to its predecessor, the MacBook Pro with the M1 chipset.
However, it is worth noting that the budget-friendly MacBook Pro is only available in two color options, namely Silver and Space Grey. The newly launched Space Black color is exclusively reserved for the higher-end models. In conclusion, Apple's latest MacBook Pro lineup offers a range of exciting features and improvements, including the introduction of the 14-inch model with the M3 chip. With its enhanced performance and affordable pricing, it is sure to attract the attention of consumers looking for a powerful and reliable laptop.
The MacBook Pro with a 14-inch display is equipped with either the M3 Pro or M3 Max chipset. The M3 Pro variant is offered in two storage options, 512GB and 1TB, priced at ₹1,99,900 and ₹2,39,900 respectively. Both models feature three Thunderbolt 4 ports, an HDMI port, an SDXC card slot, a headphone jack, and a MagSafe 3 port. However, the 1TB version includes a 90W USB-C power adapter, while the 512GB version comes with a 70W power adapter.
The 14-inch MacBook Pro, equipped with the M3 Max chipset, is offered at a staggering cost of ₹3,19,900. Both the Space Black and Silver color options are available for all three laptops. Regarding the 16-inch MacBook Pro, it is available with the M3 Pro processor. The variant with 18GB of unified memory is priced at ₹2,49,900, while the variant with 36GB of unified memory is priced at ₹2,89,900. Additionally, the 16-inch MacBook Pro is also available with the M3 Max chipset, offering 36GB and 48GB of unified memory, priced at ₹3,49,900 and ₹3,99,900 respectively.