Navi Mumbai Metro Line 1 Set to Roll on Nov 17 After 12-Year Wait; Regular Services Begin, Ticket Rates from Rs 10-Rs 40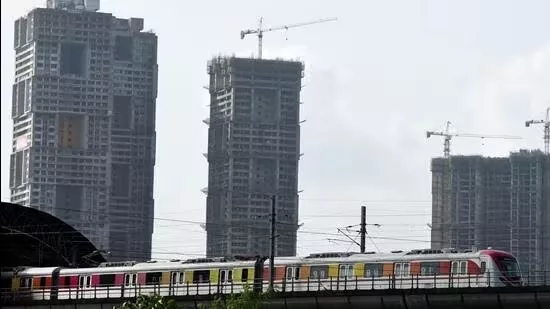 Mumbai Nov 17: Mumbai's neighbouring city will finally enter the era of Metro Rail from Nov 17 officials said here on Thursday.
After a wait of over 12 years the first train service on Navi Mumbai Metro Line 1 will run from Belapur to Pendhar, without any official inauguration programme.
The move comes in the wake of Chief Minister Eknath Shinde's directive to the CIDCO to launch the Navi Mumbai Metro – ready past several months – for the convenience of the people.
From Saturday regular services will commence on the entire route from 6 am-10 pm with a frequency of 15 minutes.
The ticket rates shall range from Rs 10-Rs 40 depending on the distance, for commuting in the airconditioned, comfortable coaches with state-of-the-art facilities on the network.