Parts of Pune to Face Water Cut for November 21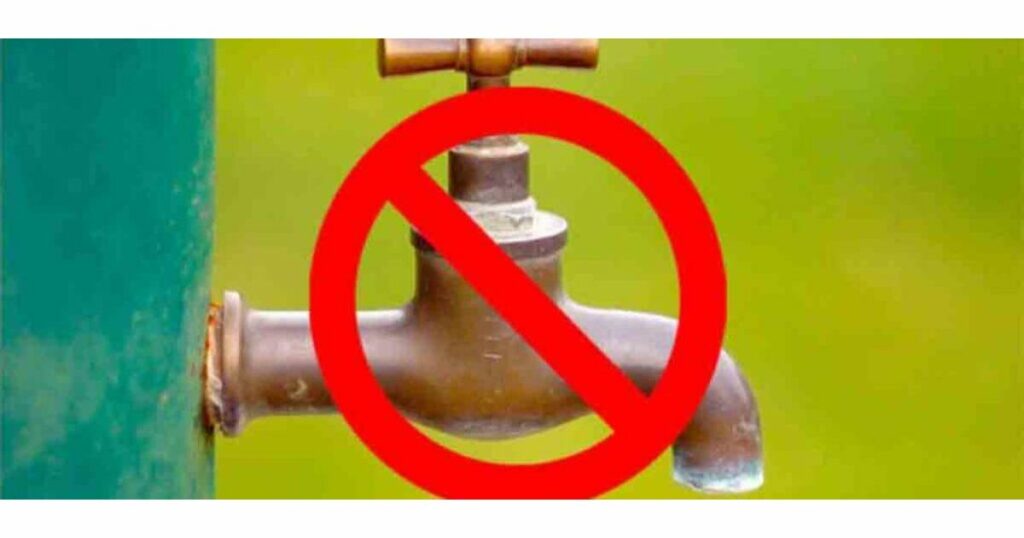 On Tuesday (21/11/2023), under Warje Water Purification Center, water supply will be closed for the whole day due the connection works of HLR and Chatushrungi Pipeline, repair work of the water channel leading to Chandni Chowk BPT at Warje Water Treatment Center and repair work of the water channel at Kondhwe Dhawade Tank.
On Wednesday (22/11/2023), there will be water supply at low pressure in the morning. However, all citizens are requested to take note and cooperate in this regard.
As per further information, following areas won't have water supply on 21st November:
·         Areas under Warje Water Purification Centre. N. D. T. HLR Tank:
Happy Colony Lane no 4, New Shivane, Rambaug Colony Kashinath Sosa, Mohol Chowk, More Vidyalaya, Hanuman Nagar, Near Stream, Kelewadi, Hanuman Nagar Slum, Rambaug Colony Area, M. I. T. College Road Left and Right Side, Shilpa Society, Yashshree Society, Seema 1, M. I. T. College Road Rear Side, Kanifnath, Jeevanchhaya Society, L. I. C. Colony, Rambaug Colony, Madhav Bagh, Morden Colony, Jai Bhawani Nagar, Raja Shivarai Foundation School, Shivtirtha Nagar, New Friends Colony, Paud Road, Kishkindhanagar, Samraj, Kanchanbagh, Lilapark, Silver Crest Ornate, Ramesh Society, Shefalika Orchid Maitri, Akash Darshan, Saraswati Ronak Shivagorakh, Godai, Lotus Court, Rituja Janaki Balwant, Chintamani Sosa, Sutardara, Mhatoba Nagar, Azad Wadi, Vanaz Company Rear Side, Vrindavan Colony, Donkey Colony Area, Wadarvasti, Shramik Vasahat Lane no 1 to 21, State Bank Colony, Whole Area Opposite Vanadevi, Mawle Ali, Dudhane Nagar, Sargam Society Anand Colony to Shahu Colony entire area up to Lane no 1, Bharat Colony, Ingle Nagar area, Entire area up to Mawle Ali, Boudhvihar, Gosavi Vasti, Meghdoot Society, Prithvi Hotel Back Area, Kothrud Gavthan, Mhasoba Temple Area, Dahanukar Colony (Sam Galli), Anandnagar, Part of Madhur Colony, Ideal Colony Area, Part of Paud Road, Left Side Of Paud Road, Mahaganesh Society, Ishdan Society, Prashant New Ajantha, Pratik Nagar, Madhuraj Nagar, Gujarat Colony, Mayur Colony, Left side of DP road – Shivshakti Society to 20 Ovas Society etc.
·         Chatuhshrungi Tank Area in Warje Jalkendra Area Limits:
Sakal Nagar Aundh Road, ITI Road, Aundh Village and Baner Road, Panchavati, Pashan, Nimhanmala area, Lamantanda Vasti, Pashan Gavthan some part, Chavan Nagar Police Line, Abhimana Shree Society, Raj Bhavan, Bhosle Nagar, Pune University, up to Khadki Tank, Rohan Nilay, Aundh all right sides, Spicer College to Ambedkar Chowk to Bopodi Bhoite Vasti, Baner Bopodi Indira Colony and Kasturba Colony etc.
·         Sun Horizon Tank, Balewadi Zakatnaka Tank, Green Zone Tank area under Warje Water Purification Centre:
Mohannagar, Laxman Nagar, Ram Nagar, Ram Indu Park, Balewadi Village, Dasara Chowk Area, Patil Nagar Shivneri Park, Sun Horizon, High Street Area, Nandan Prospera, 43 Private Drive, Madhuban Society Precinct Kunal Aspire, Bit Wise Area, F Residency, Park Express Complex, Ivory Tower etc.
·         Kondhve Dhavade tank area under Warje Water Purification Centre:
Kondhve Dhavade Village, Khadakvasti, 10th Gate, Telephone Exchange Area, New Kopare Entire Area, Uttamnagar Village, Uttamnagar Remaining Area, Deshmukh Wadi, Saraswati Nagar, Poklenagar, Industrial, Area Shivane Village, Shivane Entire Area Ingle Colony etc.
Shreyas Vange