Pune : Wagholi Society implements unique rainwater harvesting approach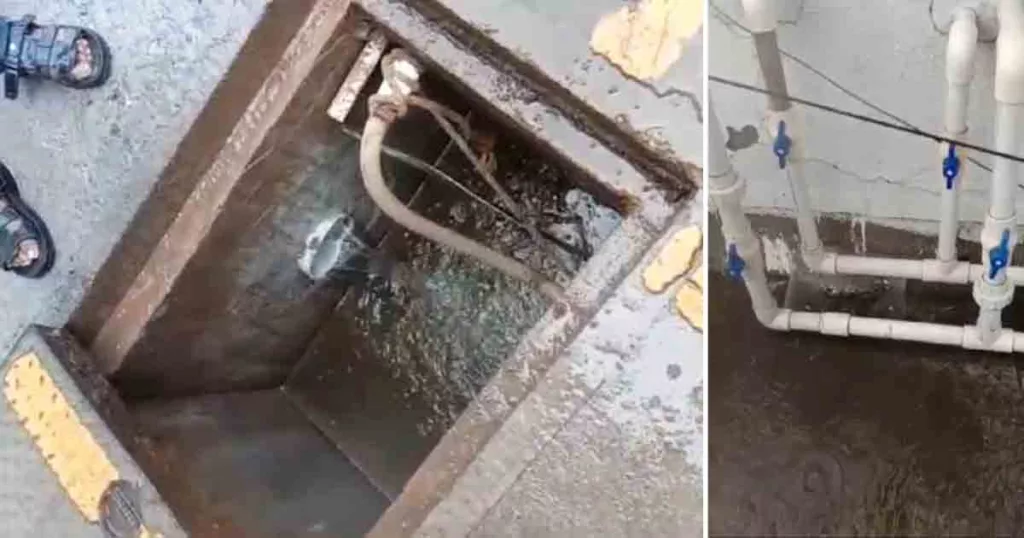 By: Pune Pulse
September 5, 2023
Pune: A one-of-a-kind rainwater harvesting activity is implemented by Utsav Residency in Wagholi. They are recharging the groundwater levels. If all the societies in the city implement similar activities, there will be no need to spend crores of rupees on water.
Speaking to Pune Pulse, Sharad Panaskar, Secretary of Utsav Society, Wagholi said, "At present, there is less water in the dams that supply water to Pune. Due to less rain this year, we will face the problem of water shortage. Rainwater harvesting is done in our society. So, it is delightful to see the rainwater going into the groundwater. We have 174 flats. Now, we will benefit from it."
As per information, this rainwater harvesting project has been implemented at Utsav Residency Wagholi Pune due to which the water from the terrace of twenty thousand square feet has been divided into one bore and one well. This will help to increase the water level of bores. Everyone should conserve water and store water in these borewells which further recharges the ground water table too.
The 174 flat holders in the society at Utsav Residency in Wagholi have to buy water every year due to no water supply from the PMC. Society has a well and a borewell. Rainwater is being harvested in it from this year. Hence, the dependency on water tankers will be reduced to 2 to 4 tankers for the entire society & if the project yields better results, the dependency on water tankers for the entire society will no longer be there.