19,000 consumers suffer as MSEDCL Power Lines Get Damaged at 36 Locations in Pune. Know Why.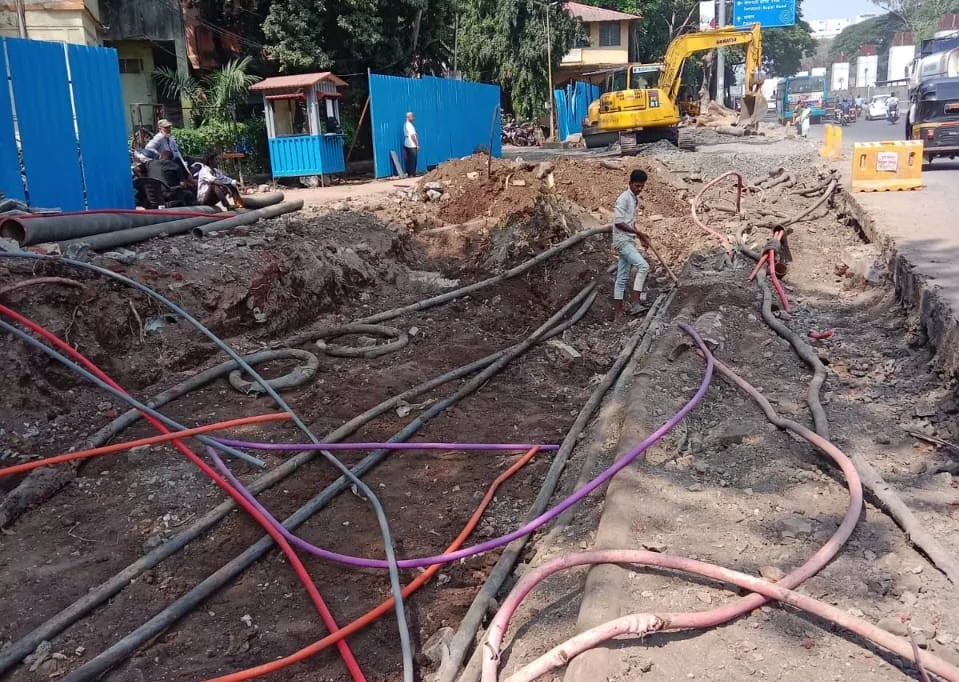 Road widening work for metro and flyover is going on in Ganeshkhind, Shivajinagar area. In this excavation, which is being carried out by crane, in the last 20 days, as many as 36 underground power lines of Mahavitaran have been cut.
As per further information shared by MSEDCL, in this, around 19,000 electricity consumers in Sadashiv Peth, Narayan Peth, Shivajinagar, Ganeshkhind areas have to bear the agony of interrupted power supply. So far, Mahavitaran has suffered a loss of around 17 lakh 16 thousand rupees in electricity sales and is also facing the wrath of consumers.
The underground MSEDCL power lines from Sancheti Hospital to University Road side supply electricity to around 19 thousand customers in areas like Sadashiv Peth, Narayan Peth, Lakshmi Road, Model Colony, Range Hills Road, ICS Colony, Bhosalenagar, Ashoknagar, Sakhar Sankul, Wakdewadi, FC Road, Ganeshkhind Road, Shivajinagar Railway Station Area, Simla Office, Hardikar Hospital, Akashvani, Kasarwadi etc.
But in the last 20 days, underground power lines have been cut at as many as 36 places during road widening excavation. Therefore, the consumers in all these areas are facing severe problems due to interrupted power supply. Cutting of power lines continues every day. As many as 6 underground power lines have been broken in a single day.
The critical aspect of this is that the request was made by Mahavitaran to relocate underground power lines for road widening. But at present, the road construction is going on only on the existing underground power lines. The problem of power supply is going to be serious if the power lines which are repeatedly damaged during excavation and are not repaired in the future.
Repair of power lines buried under this road will be very difficult due to continuous traffic and providing alternative power supply facility may lead to power outage for long periods. Due to this, along with the electricity consumers, Mahavitaran will also be hit hard.
In road widening, only the feeder pillar of the ground power system is being relocated. But the work of preparing the road by keeping the underground channels as they are is going on. Excavations are repeatedly forcing the broken channels under the road by temporarily connecting them and damaging them. Due to these weak power lines pressed under the road, the problem of power supply in Ganeshkhind, Shivajinagar, Sadashiv Peth, Narayan Peth, Lakshmi Road is in danger of becoming serious in future.
Engineers and employees of Mahavitaran have to run round the clock for the repair of power lines broken in digging and also for alternative power supply. If alternative power supply facility is not available, power supply is interrupted for two to three hours in some places.
Shreyas Vange