Fire breaks out at Katraj-Gokulnagar area; Know more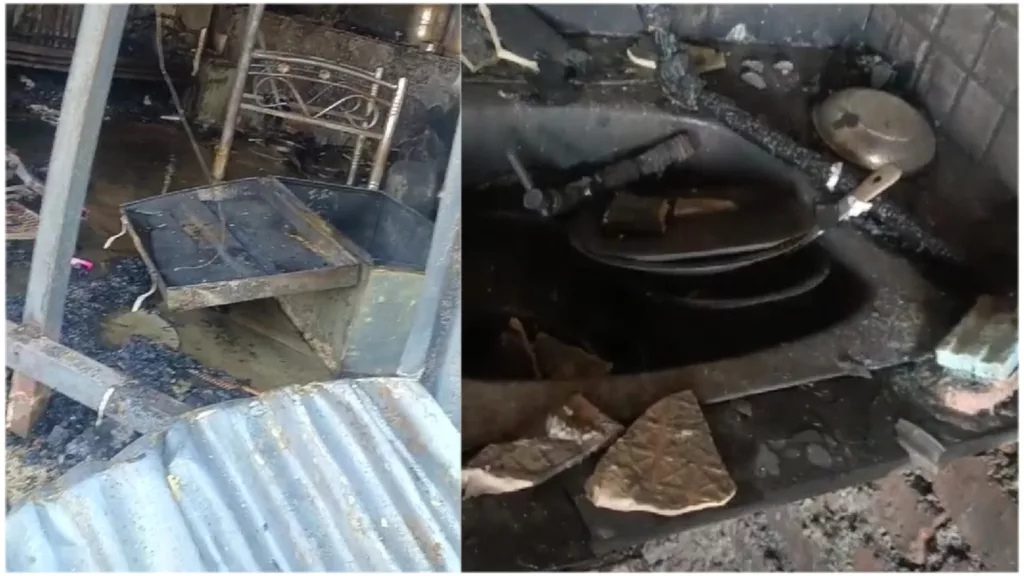 Today, on 1st November 2023 at 10:08 am, 4 fire vehicles and 3 water tankers were dispatched by the fire brigade after receiving a report of a fire in a house near a water tank on Katraj-Kondhwa road, Kedareshwar Nagar.
As per further information, as soon as the soldiers reached the spot, they noticed that there was a large fire in the huts, the soldiers started hitting the fire from all four sides and took care to prevent the fire from spreading elsewhere and brought the fire under control in about thirty minutes.
Also, one gas cylinder burst in this fire and the other six cylinders were taken out immediately by the soldiers. When we checked whether anyone was trapped in the fire, we found that there was no one. The exact cause of the fire could not be ascertained. A total of six huts were gutted in the fire. All the household materials in the house were completely burnt and there was a huge loss. Fortunately, no one was injured.
Fire vehicles from Kondhwa Khurd, Kondhwa Budruk, Gangadham, Katraj fire station and water tankers from headquarters and around 20 to 25 personnel under the guidance of Fire Officers Sameer Shaikh, Sachin Mandwakar, Sunil Naiknavare participated in this operation.
Shreyas Vange