Fire breaks out in girls hostel of Tarachand Hospital; No Casualties Reported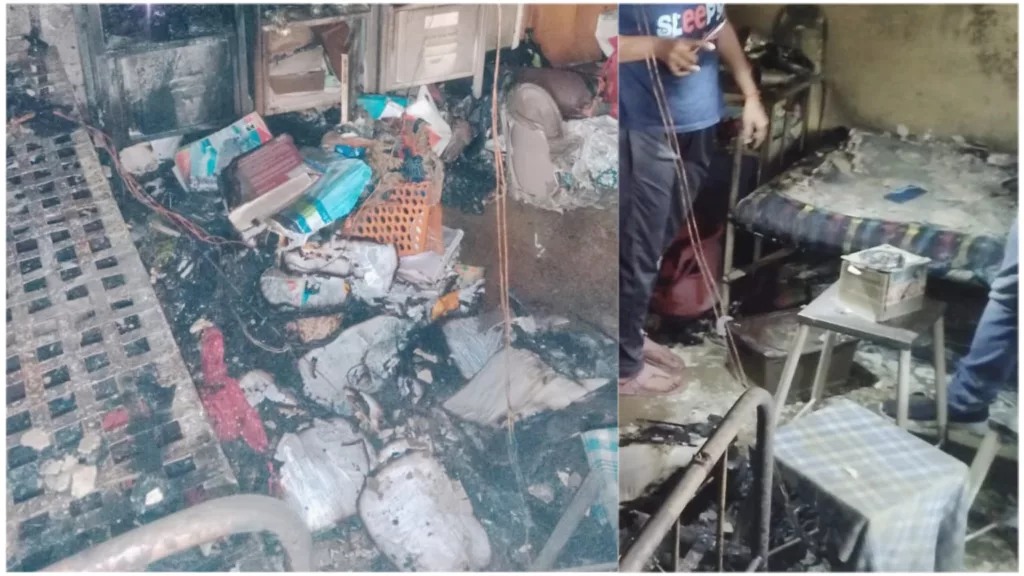 At 8:42 am on 3rd November (Friday), fire officers were informed by the Central Fire Brigade and Kasba Fire Station about the fire incident that took place at the girls hostel of Tarachand Hospital, Rasta Peth.
Devendra Potphode, Chief Fire Officer, PMC, said "The fire fighting equipment used by the hospital staff in the primary form to extinguish the fire was certainly useful in the fire that broke out today. The awareness programmes on what to do in fire emergencies is proving useful as people are making use of the fire extinguishers installed in their premises as a preliminary action to curb the further spreading of the fire."
As per further information, the firemen saw that fire broke out in room number four on the first floor of the hostel, which has ground floor plus three floors. The firemen first checked whether the students were safe and that no one was inside. The three students living in this room and everyone else in the hostel had evacuated.
The officers threw water on the fire in the said room and brought the fire under control in about 10 minutes without letting it spread elsewhere and then extinguished the fire completely. In this incident, the educational materials, wooden furniture and other items in the room were completely burnt. Eyewitnesses said that the fire was caused by a heater in the room.
As soon as the fire broke out, the hospital staff made a huge effort to douse the fire using approximately 18 fire extinguishers available there. No one was injured.
Fire Officer Pankaj Jagtap, Drivers Sachin Chavan, Sameer Sheikh and Tandel Sunil Name, Sanjay Gaikwad and Jawans Bhushan Sonawane, Satish Dhmale, Akshay Shinde, Paresh Jadhav, Ketan Narke, Atish Naiknaware, Shubham Deshmukh participated in this operation.
Shreyas Vange