First overnight Vande Bharat train between Bengaluru and Chennai to run from Nov 21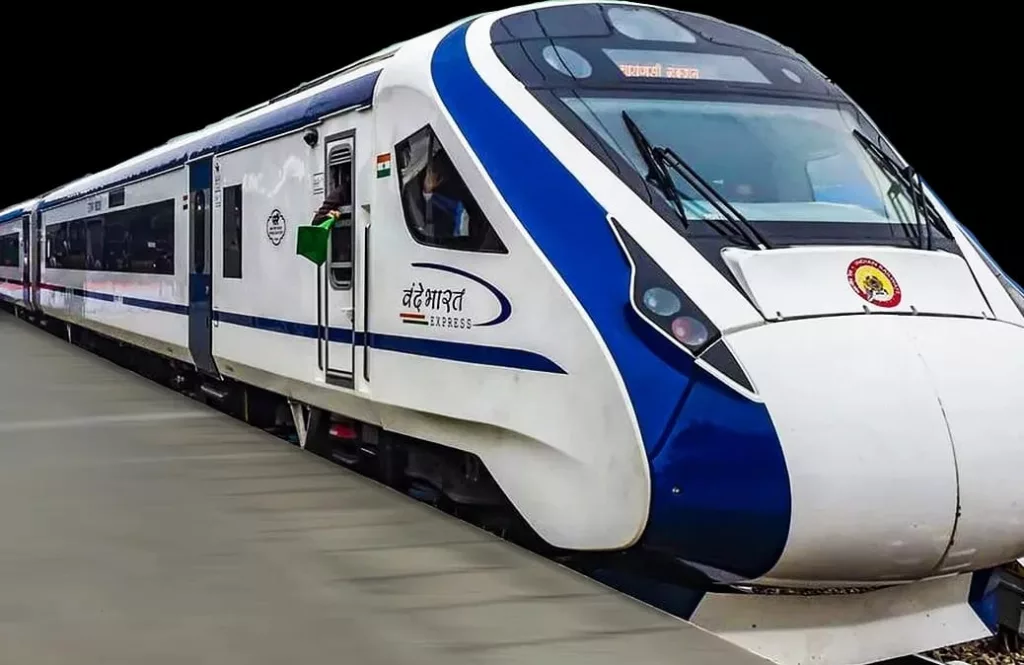 By: Pune Pulse
November 20, 2023
Pune: To alleviate the holiday passenger rush, the Southern Railway will operate the first-ever overnight Vande Bharat, a semi-high-speed train, between the capital cities of Tamil Nadu and Karnataka on November 21. On November 20, a second Vande Bharat special special will operate from Yesvantpur/SMVT Bengaluru to Chennai Central.
As per further information, on Tuesday, November 21, at 11 p.m., the eight-coach Vande Bharat Express from Chennai Central Station will depart, arriving at SMVT Bengaluru at 4:30 a.m. On November 20, the special Vande Bharat will leave SMVT Bengaluru at 5.15 pm and reach Chennai Central at 10 p.m. on the same day.
The 34 Vande Bharat trains that are currently in operation operate during the day, with the Southern Railway (SR) operating an overnight service to gauge passenger response.
In order to manage the Deepavali rush, the SR ran four special Vande Bharat train services between Chennai, Egmore, and Tirunelveli last week.
A senior Southern Railways Official said that no other railway zone in the nation has introduced a special service like the overnight Vande Bharat trains. They are eager to gauge passengers' reception to an overnight service after the Chennai-Tirunelveli special trains attracted a great deal of patronage. Railways generally provide AC and sleeper coaches for nighttime travel to accommodate the holiday rush. They will keep an eye on how passengers react on the special train on Tuesday. They will determine whether to offer additional Vande Bharat overnight services during the approaching holiday season based on this.
Between Chennai and Bengaluru during the day, the SR currently runs two Vande Bharat trains, two Shatabdi Express trains, one double-decker train, and two express trains. Business travelers to Bengaluru prefer the Shatabdi trains and the Vande Bharat Express between Chennai and Mysuru.
Shreyas Vange