India to become prominent center for semiconductor, says Ashwini Vaishnaw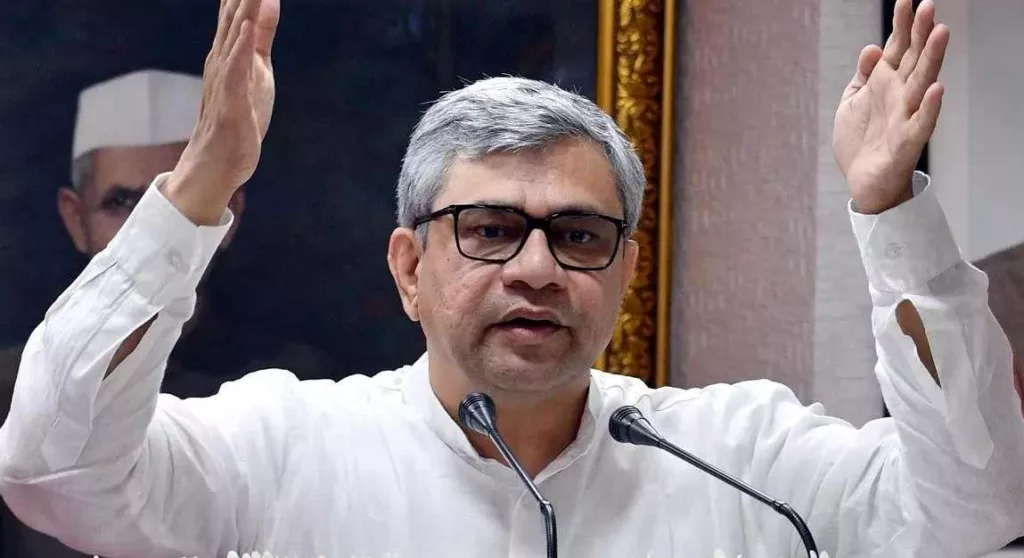 By: Pune Pulse
November 1, 2023
Pune: India is poised to become a prominent center for semiconductor design and manufacturing within the next five years, as stated by Ashwini Vaishnaw, the Union minister for Electronics and Information Technology, during a virtual session that marked the commencement of the 21st edition of the Hindustan Times Leadership Summit.
Vaishnaw emphasized three key factors that will drive India's growth in this field. Firstly, India's proficiency in design stands as its greatest advantage. Secondly, the country possesses a significant advantage in utilizing clean and environmentally friendly power sources. Lastly, India's expertise in handling intricate liquids and chemicals positions it favourably. These three strengths position India favourably to become a leading player in the design and manufacturing of semiconductor chips.
The global semiconductor market is expected to double in the next 6-7 years, reaching a value of over a trillion dollars, according to Vaishnaw. In addition, the minister has announced plans to train 80,000 individuals with the necessary skills to enhance India's position in the semiconductor ecosystem.
Vaishnaw has also stated that India will soon have two large fab facilities that will provide world-class technology for the country's economy. The minister has cited the ongoing construction of a Micron facility as an example of the rapid development of India's semiconductor ecosystem. Furthermore, Vaishnaw has disclosed that India's homegrown 4G and 5G stack has been developed and will be launched around Diwali. By the next Diwali, the minister anticipates that India will become a telecom technology exporter, as the country already exports technology equipment to 70 countries.
The minister emphasized the transformation in the sector during the past decade. He stated that the industry was facing significant challenges, including ongoing legal disputes, which made it unattractive for investment. However, he highlighted that the telecom sector has now become a thriving industry. In addition to his role as railway minister, Ashwini Vaishnaw emphasized the significance of India's high-speed railway networks in fostering a robust economy.
He also used Japan as an example to illustrate how a high-speed railway network can have a multiplier effect on economic growth. By developing the Mumbai-Ahmedabad high-speed corridor, and potentially more corridors in the future, the minister explained that the government aims to connect various vibrant and rapidly growing economies such as Mumbai, Thane, Vapi, Baroda, Ahmedabad, Surat, and Anand. This integration would result in the creation of one large economy.
The railways are introducing a new approach to revamp old coaches, which will enable them to operate at higher speeds, offer greater comfort to passengers, and have a lifespan of 35 years, rather than being discarded midway. Additionally, Vaishnaw has disclosed plans to redirect a significant portion of the cargo, amounting to at least 3000 million tons, to the railways, to decrease the reliance on trucks and reduce India's dependence on diesel from the Middle East. This strategic move will help to lower energy consumption and achieve energy independence.