India's New Billionaire:  Pradeep Rathod – Mumbai based manufacturer of various kitchenware products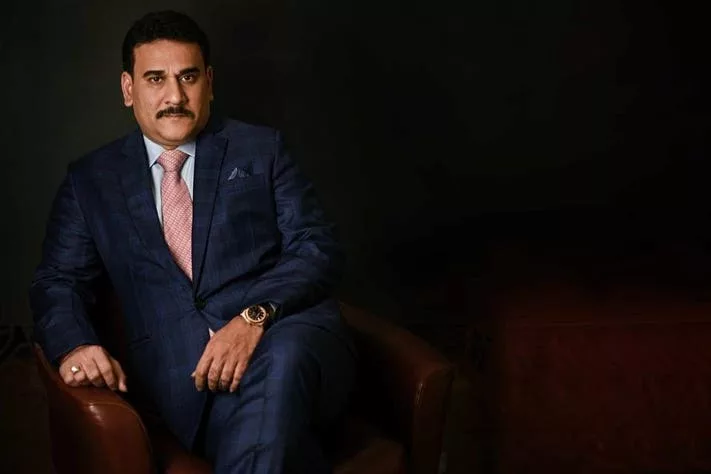 By: Pune Pulse
November 9, 2023
Pune: Mumbai-based manufacturer of various kitchenware products, including snack boxes, water bottles, storage containers and plastic furniture became a new billionaire.
The IPO resulted in the company's Chairman and Managing Director, Pradeep Rathod, joining India's billionaire club due to his 44% stake in the company, which is now valued at $1 billion.
The shares of Cello World, which sells its products under the Cello brand, were oversubscribed 39 times and listed at a 28% premium to their IPO price of 648 rupees.
According to Deepak Jasani, head of retail research at HDFC Securities, the listing's success can be attributed to the improved market sentiment towards midcap stocks and the timing of the Diwali festival, during which sales of consumer houseware typically peak.
Cello World experienced a remarkable 70% surge in revenue over the past two years, reaching 17.97 billion rupees ($219 million) in the fiscal year ended March 2023. In the same period, net profit rose by 58% to hit 2.8 billion rupees ($35 million). Despite the IPO not being priced cheaply, the company's extensive range of plastic, glass, and porcelain products appealed to investors.
The consumer ware market in India grew at an annual compounded rate of 6.9% from 2020 to 348 billion rupees ($4.2 billion) by fiscal 2022, thanks to the rising middle class.
It is expected to grow even faster at a 10.2% annual compounded rate to reach 565 billion rupees ($6.8 billion) by fiscal 2027, as Indians upgrade their kitchens with sleek products. Cello World competes with other well-known brands such as Borosil, TTK, Milton, and La Opala in this crowded market.
In addition to its kitchenware products, which make up nearly two-thirds of its total revenue, Cello World also offers pens, stationery items and moulded furniture. The contribution of moulded furniture to the company's revenue currently stands at 18%.
Cello World aims to capitalize on the increasing demand for plastic furniture in the domestic market, which is projected to reach 270 billion rupees ($3.3 billion) by fiscal 2027, up from 122 billion rupees ($1.5 billion) in fiscal 2022. Cello World's origins can be traced back to 1962 when Ghisulal Rathod, the late father of Pradeep, became a partner in a small plastic items producer.
Pradeep and his younger brother Pankaj, who is now 56 years old and serves as the company's joint managing director, have built upon this legacy and diversified into new product lines.
The next generation is already involved in the business, with Gaurav, Pradeep's son who received education in the United Kingdom, assisting in the management of the company as joint managing director.