India's richest Lord Ganesha idol unveiled in Mumbai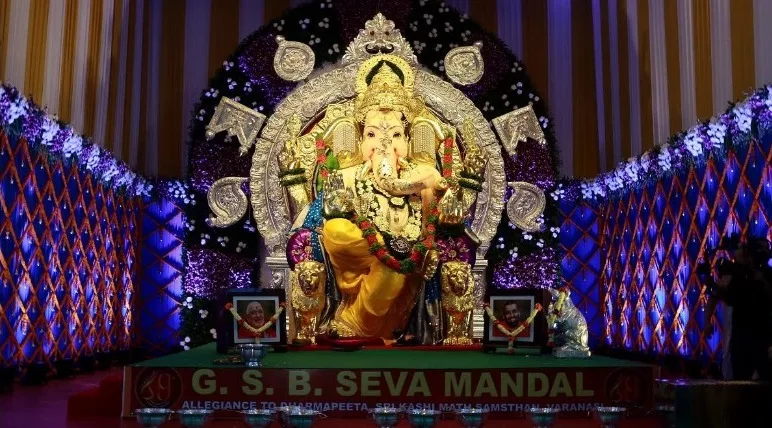 Mumbai , Sep 18 : GSB Seva Mandal's Maha Ganapati located at King circle in central Mumbai with India's richest Lord Ganesha idol having insurance cover of Rs 360 crore shared the first look of the Maha Ganpati idol with the world.

Bappa was adorned with nearly 66.6kg of gold and 295kg of silver, from crown to foot on Sunday.

There is a necklace, a covering for his ears, hands and legs, his trunk is embellished as are his throne and other decorations.

Amit D Pai, trustee and spokesperson of GSB Seva Mandal said more than 200 grams of gold have been offered by a devotee and an additional 40kg will be placed before the Lord on the first day of the festival, on September 19.

These will be in the form of the vessels holding the 'naivedya' (holy offering) , he added.

GSB Ganpati insured for over Rs 360 cr.

This year is the 69th year of the public Ganesh celebrations for the GSB Seva Mandal.