Maharashtra News : Kalpana Chawla Space Academy to offer programme for school students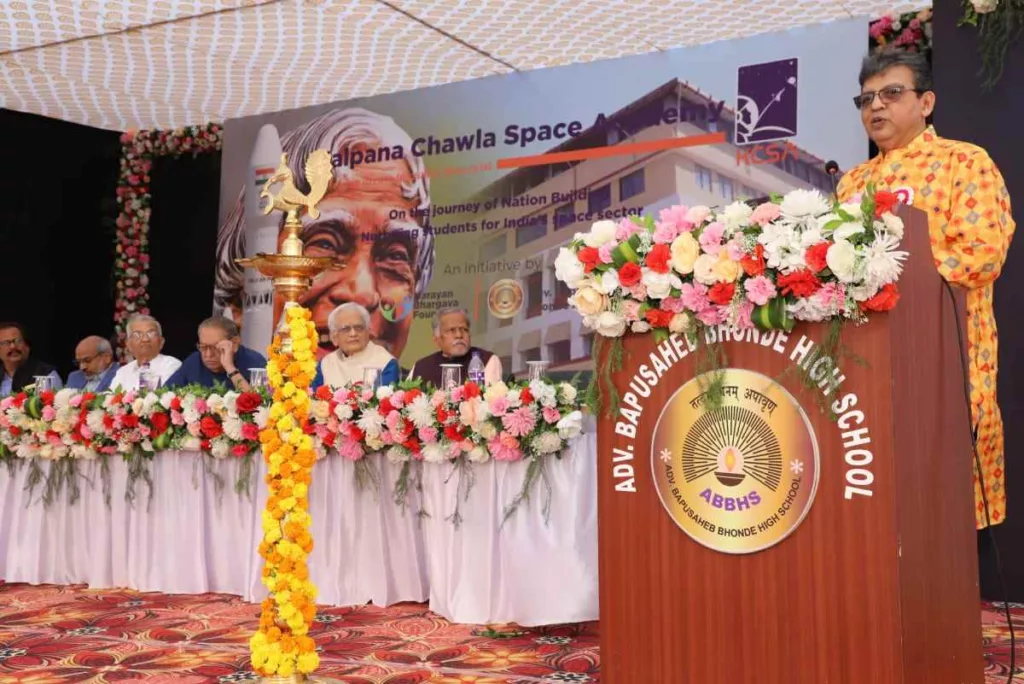 November 1, 2023
Pune: A space academy for school students, the Kalpana Chawla Space Academy (KCSA), has been established in Lonavala, Maharashtra, India.
The academy, named after Indian-origin astronaut Kalpana Chawla, aims to nurture and train students in space education through a residential program.
The KCSA was launched as part of former President and Missile Man Dr. APJ Abdul Kalam's mission to spread science education across the country. The academy is administered under the Vidya Niketan Education Trust and has an advisory council comprising prominent individuals who shape the academy's scientific curriculum.
The KCSA infrastructure has been developed through the Narayan Bhargava Foundation, a CSR arm of the Narayan Bhargava Group.
Narayan Bhargava, Founder and CMD of the Narayan Bhargava Group emphasized the importance of nurturing talented students in space sciences during his speech at the inauguration. He highlighted the need for institutions that can identify and encourage young students' curiosity and imagination in this field, as India's ambitious space programs rely on a consistent supply of world-class scientists.
To address this, the KCSA Academy was established as a pioneering institution aimed at shaping young students into exceptional scientists, innovators, and space enthusiasts, thereby ensuring India's continued dominance in the space sector.
Furthermore, Bhargava mentioned that the academy's pedagogy is distinct, focusing on minimal classroom teaching and maximizing activity-based experiential learning. The curriculum offered by the academy is comprehensive, with a strong emphasis on learning outcomes.
Additionally, strategic collaborations with ISRO and other institutions are currently being developed. The establishment of the academy aligns with the Narayan Bhargava Group's commitment to the Nation Building Mission.