Massive Fire Destroys 40 Fishing Boats in Visakhapatnam, Andhra Pradesh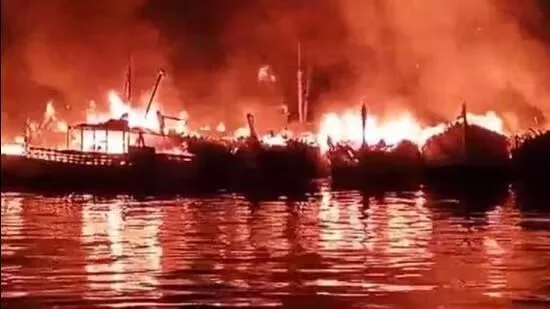 New Delhi, Nov 20 — A massive fire broke out in a fishing harbor in the southern state of Andhra Pradesh, India, during the early hours of Monday, resulting in the destruction of at least 40 fishing boats. The incident occurred in Visakhapatnam, an industrial center located on the Bay of Bengal.
As of the latest reports, no injuries or deaths have been reported. The cause of the fire is yet to be determined, and fire tenders have been dispatched to the site to extinguish the flames, according to an official from the local fire department.