Mumbai News : Bombay High Court amends Diwali firecracker order; time restricted to 2 hours only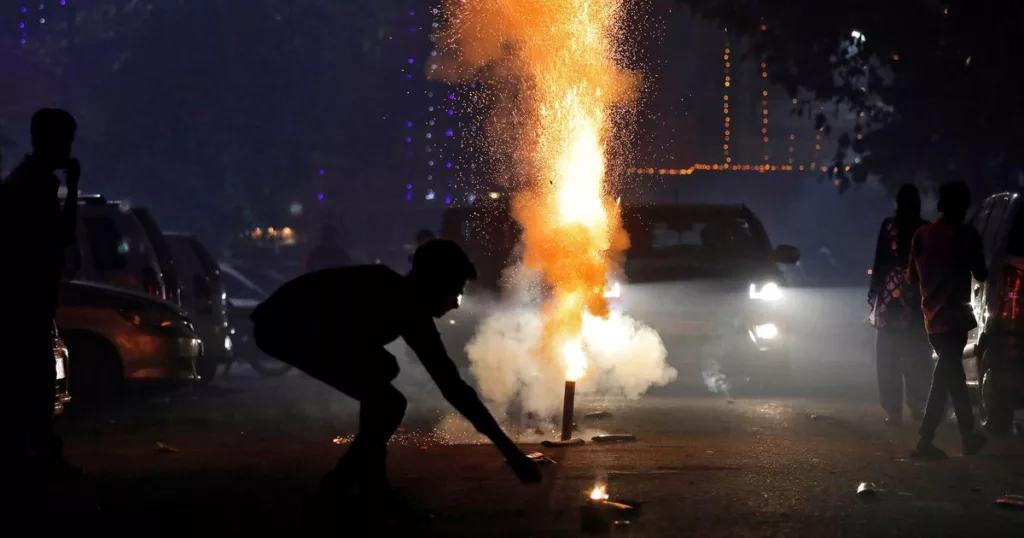 Mumbai : The Bombay High Court has modified its earlier order on Diwali firecracker restrictions in response to escalating air pollution concerns, now allowing the bursting of firecrackers only between 8 pm and 10 pm. The initial permission for a three-hour window, from 7 pm to 10 pm, across all municipal authorities in Maharashtra, was deemed necessary to be revised based on the deteriorating air quality situation.
During a hearing on Friday, Chief Justice D K Upadhyaya and Justice G S Kulkarni, leading the bench, acknowledged a reduction in firecracker activity in Mumbai but stressed the urgency of addressing areas with poor air quality. The revised order limits the time for bursting crackers to a two-hour window, from 8 pm to 10 pm.
Chief Justice Upadhyaya urged citizens to prevent Mumbai from facing the air pollution issues observed in Delhi, emphasizing the need for collective responsibility.
The court maintained directives from the November 6 order, including restrictions on vehicles transporting debris in the city. However, it granted municipal corporations the authority to decide on the entry of such vehicles after November 19, considering the air quality index.
Highlighting the gravity of the situation, the court emphasized the necessity of a comprehensive study by experts to identify pollution causes, including potential chemical components. The next hearing is scheduled for December 11. A committee comprising environmental and air pollution experts, with a retired bureaucrat as its third member, was formed to monitor and report pollution levels in the Mumbai Metropolitan Region.
The court questioned the nature of pollution and called for an investigation into potential chemical components contributing to respiratory illnesses. It acknowledged the efforts of the government and Brihanmumbai Municipal Corporation (BMC) but emphasized that fulfilling duties is not a favor.
Senior counsel Milind Sathe, representing BMC, stated that the civic body has been implementing guidelines from its March 2023 pollution mitigation action plan. However, the court expressed concerns over the high number of sites not complying with pollution control norms and stressed the need for executive responsibility.
The court also noted the Supreme Court's ban on chemical firecrackers nationwide and questioned mechanisms for checking manufacturing and market sales to ensure compliance.