New terminal of Pune airport still awaits inauguration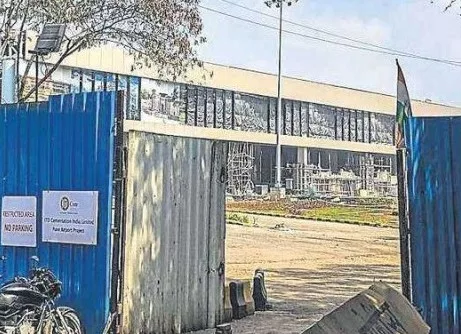 Even though Prime Minister Narendra Modi was originally scheduled to inaugurate the New Integrated Terminal Building (NITB) in October 2023, more than three months after it was completed, operations have not yet started.
According to a senior Airport Authority of India (AAI) official, the NITB's work is finished, and trial runs have even been conducted. However, the formal announcement to start operations from the new terminal building has not been made, as we are not receiving dates for the inauguration from the Prime Minister's Office (PMO).
Hopefully, the new terminal building will be officially opened and put into use by the end of this month.
The agencies had set five or six deadlines that the NITB had already missed with its work. With more flights operating out of Pune airport and newer destinations being connected, a larger terminal building was desperately needed.
With its 50,000 square meter built-up area, the NITB will feature 72 check-in counters and 10 aerobridges when it is finished. The new and old terminal buildings will be connected by three aerobridges.
The construction of a new terminal building, estimated to cost Rs 2475 crore, a multi-level parking structure, estimated to cost Rs 120 crore, and a new cargo complex, estimated to cost roughly 2300 crore, are all part of the Pune airport expansion project.
The location of the new terminal building is in relation to the east side of the current terminal building. The airport will be 74,300 square meters in total size when the new terminal building is constructed, compared to the 22,300 square meters of the existing terminal building.
Shreyas Vange