PM Modi to Conclude 'Meri Maati Mera Desh' with Inspirational Address on Tuesday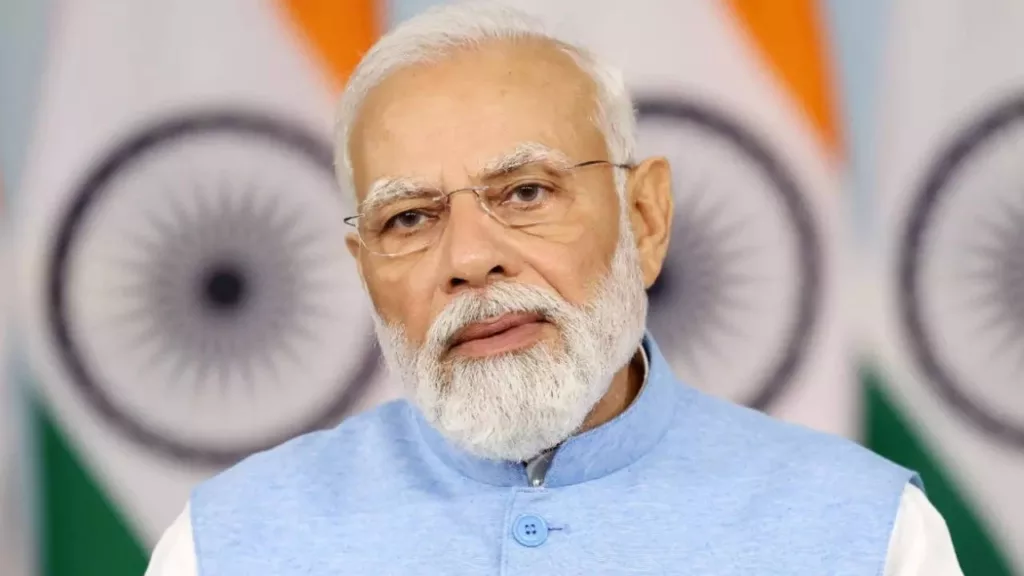 On Tuesday, Prime Minister Narendra Modi is slated to headline the culminating event of the 'Meri Maati Mera Desh' campaign, paying homage to the valiant souls who made profound sacrifices for the nation. Additionally, he will inaugurate the 'Amrit Vatika' and 'Amrit Mahotsav Memorial' on the occasion of Sardar Vallabhbhai Patel's birth anniversary.
The event, hosted on the Kartavya Path, will also signify the culmination of the Azadi Ka Amrit Mahotsav and the introduction of the 'Mera Yuva Bharat' (MY Bharat) platform, designed for the youth of the nation, according to a statement.
During the event, Prime Minister Modi is set to address the numerous individuals who led the Amrit Kalash Yatras across various parts of the country.
The PMO's statement highlighted that the Meri Maati Mera Desh campaign is a tribute to the courageous heroes who sacrificed their lives for the nation. The campaign included a multitude of activities and ceremonies across the country, such as the construction of memorials, the planting of indigenous saplings, and felicitation ceremonies honoring freedom fighters and their families.
The campaign's notable achievements include the construction of over 2.3 lakh memorials in 36 states and Union Territories, the uploading of nearly 4 crore 'Panch Pran' pledge selfies, the organization of more than 2 lakh 'Veeron ka Vandan' programs nationwide, and the planting of over 2.36 crore indigenous saplings. Moreover, the campaign saw the creation of 2.63 lakh Amrit Vatikas.
The 'Meri Maati Mera Desh' campaign also encompassed the Amrit Kalash Yatra, involving the collection of soils and rice grains from over six lakh villages and wards in urban areas, culminating in the mixing of soil in one grand 'Amrit Kalash' in the spirit of 'Ek Bharat Shreshtha Bharat'.
The statement emphasized that the Meri Maati Mera Desh campaign serves as the culminating event of the 'Azadi Ka Amrit Mahotsav', which commenced on March 12, 2021, to commemorate 75 years of India's independence.
Furthermore, 'Mera Yuva Bharat' (MY Bharat) is being established as an independent entity to act as a comprehensive platform for the youth of the country, in line with the Prime Minister's vision to provide equal opportunities for every young individual. The platform aims to empower and inspire the youth to contribute to the nation's development and act as a bridge between the government and citizens, fostering 'Youth Led development' across the nation.