Pune based Sunil Mane and Ajay Bhosale file PIL for ban on DJ music & laser Lights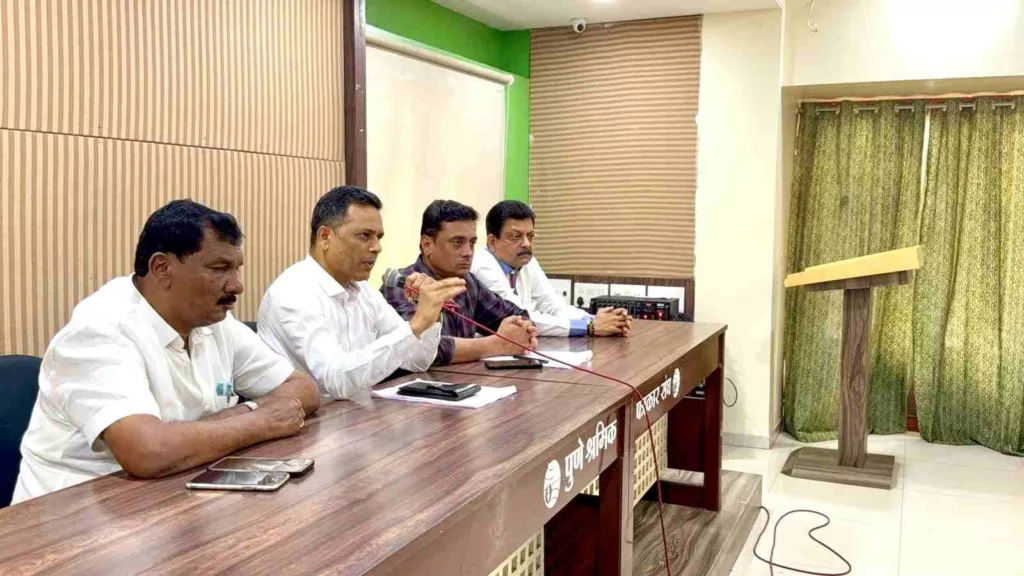 November 10, 2023
Pune: During Ganesh Utsav, DJs and unnecessary use of lasers were rampant throughout Maharashtra. Many people suffered from this. After Ganesh Utsav, news of several people losing eyesight and hearing problems surfaced. Therefore, Sunil Mane & Ajay Bhosale have filed a Public Interest Litigation (PIL) in the Bombay High Court to bring a permanent ban on DJs and lasers in all kinds of festivals. As per the press conference, eminent lawyer Adv Asim Sarode will argue in court about this.
As per further information from Sunil Mane, President, of Catalyst Foundation, Pune, some have lost their lives due to DJs, and many have become permanently deaf. Many lost their sight due to lasers. These things came to the fore after the Ganesh festival. So, they started a campaign to avoid the use of DJs and lasers in public festivals, and social as well as personal events.
They organized a meeting to start this from Dr Babasaheb Ambedkar Jayanti. They had invited many dignitaries from Pune for this meeting. Babasaheb is a symbol of knowledge and wisdom to the world, so it was decided to celebrate Babasaheb's birth anniversary with social activities without the use of DJs and lasers.
Ajay Bhosale stated that at present, many serious health problems have arisen due to DJ and lasers. So for the last few years, they have been working on this under the guidance of Sunil Mane. Every year some people lose their lives due to DJs during the Ganesh festival. Many people have suffered serious eye diseases due to lasers in the last few years.
Considering the side effects of this, it is necessary to stop it. They have decided to work together against this, thinking that it should start from the city of Pune and the birth anniversary of Babasaheb, the symbol of knowledge. Hence, a Public Interest Litigation (PIL) is filed as part of the same effort.
Adv Asim congratulated Sunil Mane and Ajay Bhosle for deciding to ban DJs on the occasion of Babasaheb Ambedkar's birth anniversary to promote his thoughts. While giving information about the petition, he said, that this petition has been filed to prevent noise pollution during the festival.
Illegally installed mixers in DJs as well as speakers cause loud noise causing noise pollution, laser and plasma lights are harmful to health so this should be stopped. Similarly, this petition has been filed for the fact that the law should also ban flax which harms the environment.
He informed that Maharashtra State Chief Secretary, State Director General of Police, Maharashtra Pollution Board, and Pune Municipal Corporation have been made respondents in this petition for the soft stance taken by the police and administration regarding the festive noise pollution.
Shreyas Vange