Pune & Pimpri Chinchwad societies restrict use of firecrackers due to increase in air pollution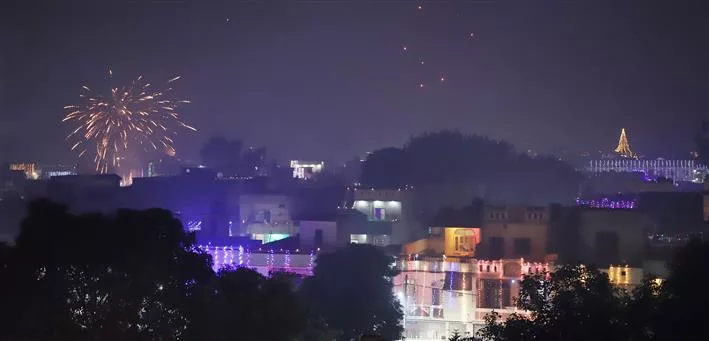 Several housing societies in Pune & Pimpri Chinchwad are pushing for environmentally friendly celebrations, while acknowledging that they are powerless to forbid cracker popping.
Speaking to Pune Pulse, Suhas Patwardhan, President, Pune District Co-operative Housing Societies, said "People have developed great awareness about air pollution, bursting firecrackers and more with the usage of several platforms like social media, media etc. Due to so many group festivals & celebrations with firecrackers, the emotion of bursting firecrackers is there in citizens & they have every right to do so. But I request all citizens to take care of the environment & pollution while bursting firecrackers."
Dattatray Deshmukh, Chairman, Pimpri Chinchwad Housing Societies Federation, said "Nobody bursts firecrackers inside the society premises & no one should do it as everything inside a society is in close proximity with everyone. So, an integrated place inside the society must be allotted unanimously & celebrated by bursting firecrackers. Everyone will come together without harming anyone. One must celebrate without harming others."
Many residents asked that an advisory be issued to follow environmental guidelines while celebrating the festival, according to the administrator of a housing society in. Numerous elderly people and others with respiratory conditions are present. Residents are asked to burn crackers in the street.
Certain housing societies have established a cutoff time of 10.30 p.m. for residents to stop popping crackers. Up until a few years ago, kids would go out and talk to people, hang homemade posters, and take other similar actions to raise awareness of the various kinds of pollution that firecrackers cause. Their efforts have paid off this year, and not a single cracker has been seen.
Customers have become less likely to purchase firecrackers as a result of their growing cost, which has also reduced overall sales.
One resident said that people aren't as excited to purchase firecrackers this year. He hasn't noticed many people at the local cracker stands or at markets where they are sold expressly.
This year, firecracker vendors have mostly stocked "green crackers" in compliance with government regulations.
Shreyas Vange