Undri residents troubled with nighttime building construction works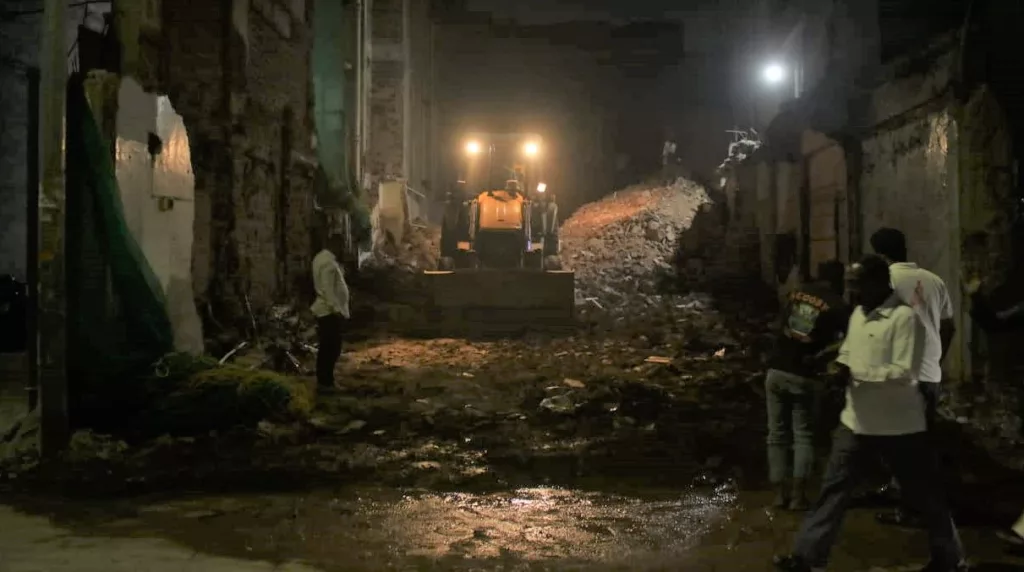 By: Pune Pulse
November 10, 2023
Pune: Several residents of Undri are deeply disturbed as loud noises keep coming at nighttime from several building construction sites, causing disturbance in sleep, hearing, and more.
Speaking to Pune Pulse, Parveen Tambe, Founder Member, NIBM Undri Residents' Forum said, "There are around 2 to 3 construction sites in my area currently. Due to their night time construction work, very loud noises keep coming. It is very disturbing. Heavy construction vehicles keep plying late at night to the sites carrying materials. Several noises of drilling, cutting, borewell work, and more, at night time simply disturb us. Many nearby societies are also getting disturbed due to this nighttime work. The builders & workers must avoid doing construction work at night time."
As per further information, Rohan Survase Patil, state general secretary of Youth Congress, has requested the PMC Commissioner to take action against the concerned people.
As per information from social media handle of Rohan Survase Patil, 'We have requested the PMC Commissioner to take strict action against night time construction works.'
Patil said that the disturbance of the construction workers is deteriorating the health of the citizens. So, the ongoing night construction should be stopped. While giving permission to the builders, there should be an assurance that they should not work at night. Due to the collapse of buildings and slabs during night construction, there have been accidents resulting in loss of life.
Earlier, the PMC Commissioner had issued a warning that a fine will be levied on builders if the construction work is carried out during night time –
PMC Commissioner Vikram Kumar stated that under no circumstances can construction be continued in Pune and its surrounding areas at night. If found, such builders & other perpetrators will be fined.
Shreyas Vange