Vande Sadharan Express to Begin Services Soon; Know More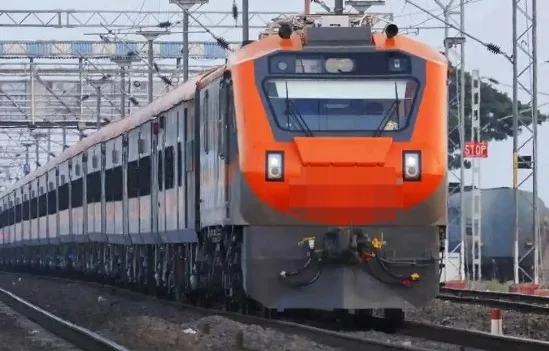 Vande Sadharan Express is going to enter the travel service. It will be a superfast non-AC express for general passengers in India. An LHB push pull train i.e. Vande Sadharan Express will soon enter passenger service. The Vande Sadharan Express has recently been rolled out from the Integral Coach Factory in Chennai and entered Mumbai.
As per further information, Vande Sadharan Express is a superfast non-AC express for general passengers, modeled on Vande Bharat. Since its inception in February 2019, the Vande Bharat train has been favored by upper and middle class passengers, but the Vande Sadharan Express has been made available to the common passengers at a lower cost with the same standard of amenities and facilities.
This express will have two engines with push pull technology installed in front and rear.
The train will have 22 coaches and could accommodate up to 1834 passengers at a time.
The express will have 12 sleeper non-AC coaches, eight general coaches, and two luggage coaches.
This train will run at a speed of 130 per hour.
In this car, like in India, many new and advanced comfort facilities have been provided. This car has been given a special saffron and gray color scheme. Currently, this train has been brought to Kasara Ghat in Mumbai for various tests.
Once this train passes through these areas, Prime Minister Narendra Modi himself will immediately announce that this train will be run in important cities. There is a strong possibility that this train will run from Mumbai on two routes: Mumbai to Delhi and Mumbai to Patna.
Shreyas Vange