AWWA holds Literary Festival – Abhivyakti 3 in Pune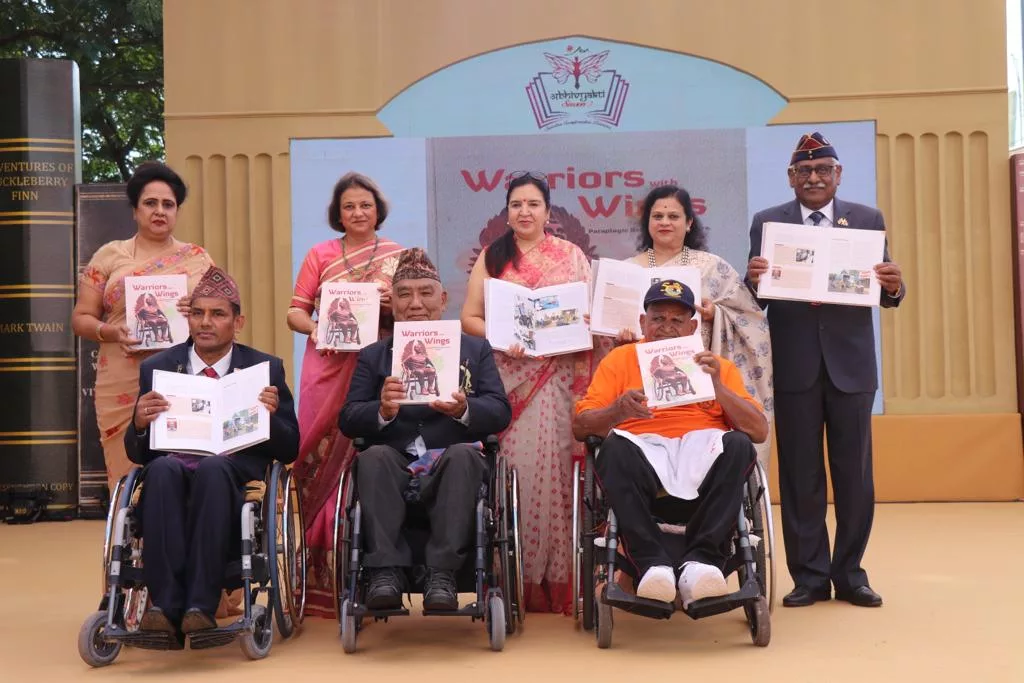 The third season of AWWA Literary Festival, commenced today at the Rajendra Sinhji Institute, Pune with the inauguration of the event by Mrs Archana Pande, President AWWA.
The Lit-fest this season is being conducted by the talented ladies of Southern Command AWWA headed by their Ex-Officio Regional president, Subeena Arora.
The AWWA lit-fest, Abhivyakti -3, is scheduled from 27- 29 Oct 2023. The event is all set to captivate the hearts and minds of all Literature enthusiasts and guests.
The initiative was started by Central AWWA, New Delhi in the year 2021. Season -1 of the litfest was conducted at New Delhi with an aim to provide a platform to showcase the literary prowess of Indian Army Wives.
This noble initiative garnered a very positive response. Buoyed with the success of Season -1, the initiative was taken forward with a second season conducted at Jaipur last year.
The theme designed by Southern Star AWWA for this year's AWWA Literary Festival is Transition, Transience and Transformation, which is in line with the theme of AWWA – "On Path to The Transformation".
The idea behind choosing this theme has been primarily to make people traverse through the journey of an idea into a story and further to the big screens, thus inspiring, invoking ideas and sparking engaging conversations amongst all.
Under this umbrella, Southern Star AWWA fraternity has endeavored to bring in a wide spectrum of budding and seasoned authors, poets, scribes, bloggers, creative writers and publishers who will be engaging in interesting conversation, Panel Discussions, Talks and Literary Workshops, providing everyone lots to imagine and ponder over. A Grand display of the multifaceted skills and talents of Army Wives will also be held in the form of an Entrepreneurial Exhibition. The same is in line with the aim of AWWA, Asha, Vishwas and Astha.
Archana Pande, President AWWA also made a special mention recognizing the immense hard work and contribution of Mrs Subeena Arora, the Ex-Officio Regional president AWWA and the ladies of Southern Star AWWA fraternity in making the Third Season a grand success. She also appreciated the efforts made towards reaching out to renowned authors, celebrity guests & panelists for an engaging interaction. She highlighted that Abhivyakti Season 3 is truly committed towards fostering the love for literature within our community and encouraging literary pursuit.
Cultural events like theatrical and folk performances by Nationally acclaimed theatre artistic groups such as Jashn-e-kalam and Beat by Beat set the tone for an interesting and engaging event.