Bavdhan Citizens Forum Organized A Unique Sanitation & Recycle Drive; Know More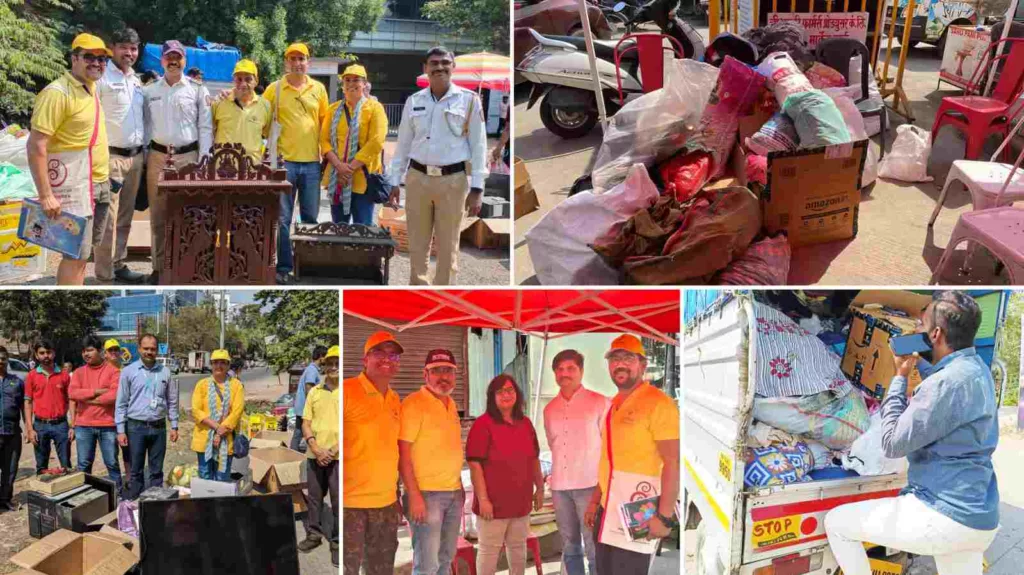 Bavdhankars dedicated their Sunday (29th October) to sanitation, cleanliness & recycling by organizing a drive called 'Sanitation Sunday Recycle Mela'.
Deepa Prabhu, Director & Founder, Bavdhan Citizens Forum, said "As a part of Bavdhan Citizens Forum's Bavdhan Zero Waste Community Initiative, we run a drive called Sanitization Sunday on last Sunday of each month to promote awareness about appropriate waste management to reduce waste sent to landfills. This was one of the initiatives."
As per further information, the drive was conducted for 3 hours on 29th October i.e. 10 am to 1 pm at Brahma Vantage & Bavdhan Market Yard. Various items such as e-waste, clothes/bedsheets, cartons, books, newspapers, papers, plastic container, cans, broken toys, clean wrappers of chocolates, biscuits etc, old utensils, metal cans, perfume deo cans, battery cells/pencil cells, milk packets, glass bottles and more were collected. Many items were donated to needy people.
C S Krishnan, Core Member, Bavdhan Citizens Forum, said "Sanitation Sunday 29th October has been dedicated to recycle mela, to give preference to the family members to clear their house from unused goods which could be either used by the unfortunate people in one form or other. We had a very good response from Bavdhankars, who took time for this noble cause. Deepa Prabhu co-ordinated this drive with the support of team leaders and few youngsters. Items were also donated to the police department. Croma, clothes and scraps were cleared by respective departments leaving the place empty from all scraps.
Krishnan further adds "Bavdhan Citizens Forum Recycle Mela saw at least 1.5 tons of recyclables being donated consisting of plastic, e waste, clothes, glass, paper, cartons and many such items. We were happy to donate some good condition TV, carrom board etc to the police personnel. The Bavdhan market yard staff got to take some good clothes and cycle, mattress and cushions. We thank Gorakh Dagde for allowing to use the market yard space as venue. We thank Croma for collecting the e-waste and Eco-Regain for clothes collection for upcycling. We also thank PMC team for collecting reject waste like broken furniture, formica and wood, etc. We also thank Arman, a humble scrap vendor from Bavdhan Gaon to having allocated his two staff for helping us out. The proceeds from the recyclables will go towards Zero Waste Community Initiatives of BCF."
About 25 volunteers helped at both locations to create awareness about waste segregation, recycling and reducing waste sent to landfills.