Hadapsar station being developed as a satellite terminal of Pune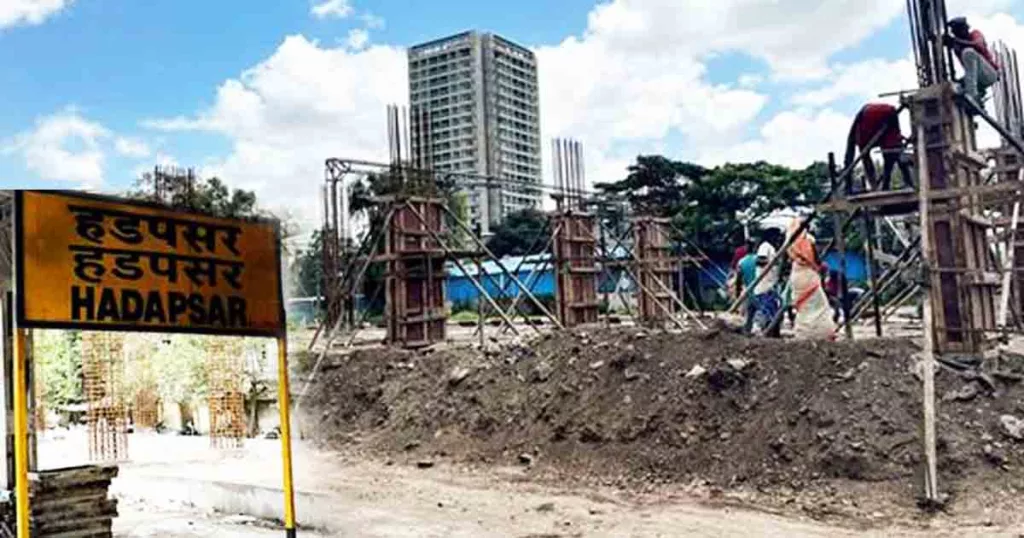 September 18, 2023
Pune: The Railway Division is in the process of developing Hadapsar station as a satellite terminal.
As per information, following are the complete details of the ongoing development work:
· The entire cost of the work – Rs 135 Crores
· Physical progress of the work – 30%
Ø Scope of Work:
· Extension of UP & Down platforms for 600 meters
· Existing UP goods line to be converted into UP & DN Common passenger coaching line
· Provision of one additional goods line on the UP side
· Construction of new station building
· Provisions of circulating area, parking
· Water supply tank arrangements
Ø Work Completion:
· Extension of Platforms 1/2/3 up to 24 coach length has been completed
Ø In Progress Works:
· General waiting hall
· Executive lounge
· Booking office 5 counters
· Enquiry counters
· 800-meter long cover shed over platforms
· Watering arrangements
· Public announcement system
· 3 Retiring rooms for passengers
· TTE office & restroom
· Luggage office & Clock room & Parcel office
· RPF office, GRP office
· Reservation counters
· Electric substation building
· Coolie room
· Circulating area, parking
· Road widening
· Dismantling of existing quarters and old station building
The whole project should be finished within the next year or two. Once it's finished, it'll make things a lot better for the people who use it.