Maratha reservation protest: Buses from Bengaluru to Pune cancelled; Check Details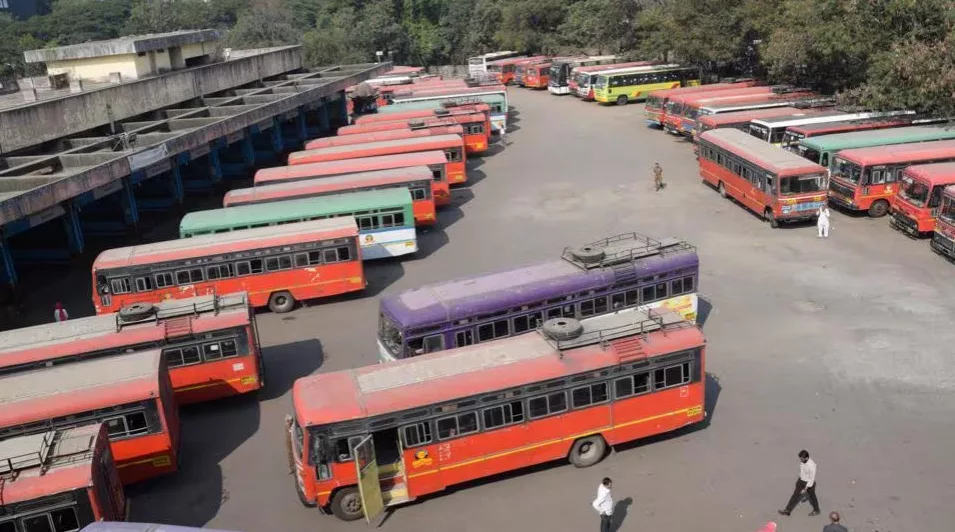 By: Pune Pulse
October 31, 2023
Pune: Amidst the ongoing Maratha Reservation protest in Maharashtra, buses of Karnataka State Road Transport Corporation (KSRTC) have been cancelled to multiple locations such as Shirdi, Mumbai, Pune etc.
As per further information from ANI, "Due to the ongoing Maratha reservation protests in Maharashtra, the departure schedules of buses to Shirdi, Mumbai and Pune from Bengaluru has been cancelled: Karnataka State Road Transport Corporation (KSRTC)."
Earlier, to ensure the safety of citizens, authorities of State Transport (ST) buses have taken the precautionary measure of cancelling nine buses departing from Shivaji Nagar in Pune to Beed, as well as nine buses heading to Latur – https://www.mypunepulse.com/big-news-st-buses-from-shivaji-nagar-to-latur-and-beed-cancelled/
The ongoing Maratha agitations have raised concerns about the possibility of vandalism and unrest, particularly targeting ST buses. Given the volatile nature of the situation, officials have prioritized the safety and well-being of the commuters, leading to the decision to cancel these bus services.
The Maratha Reservation Protest has now reached Pune as protesters have blocked the road near Navale Bridge on the Pune-Bangalore National Highway – https://www.mypunepulse.com/breaking-news-navle-bridge-shut-down-amidst-maratha-reservation-protest-know-more/
Tires have been set on fire by Maratha protesters. Due to this, the traffic near the new bridge has been disrupted. Many Maratha activists are seen taking to the streets.
Shreyas Vange