MNS Pune vandalized NGO office involved in rape case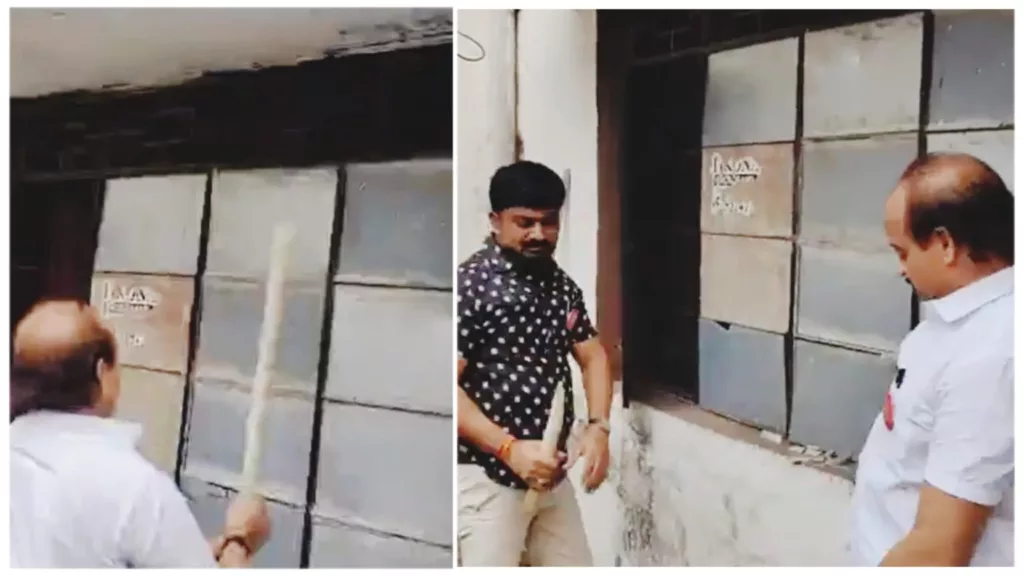 By: Pune Pulse
November 8, 2023
Pune: The Maharashtra Navnirman Sena (MNS) Party Pune, along with city president Vasant More, vandalized an office of an NGO located near Pune Railway Station.
Speaking on a Facebook Live video, Vasant More said, "2 minors, a 16-year-old girl & 16-year-old boy, had come to Pune Railway Station from Chhattisgarh state. They ran away from their homes and came to Pune. There is an NGO here where these 2 kids were kept. The boy was kept on the 3rd floor & the girl was deliberately kept in another room a floor below. Now, a Railway Protection Force (RPF) Jawan named Anil Pawar, who used to stay in a building near the NGO, used to come to this NGO building at 1 a.m. Pawar and his other accomplices raped the minor girl for 5 days here. Every criminal ought to face consequences. Upon meeting the commissioner, he provided evasive responses."
"The accused has not yet been located. You're offering him an opportunity to run away," questioned More.
As per further information from the Facebook live of More, this NGO office is housed in a structure next to the Pune Railway Station. For five days, the accused Anil Pawar and accomplice Kamlesh Tiwari sexually assaulted a minor girl.
Vasant More went to the NGO's office and vandalized it in an attempt to draw attention to the matter.
Shreyas Vange