PMRDA completes 45 km survey of Ring Road with drones; find out more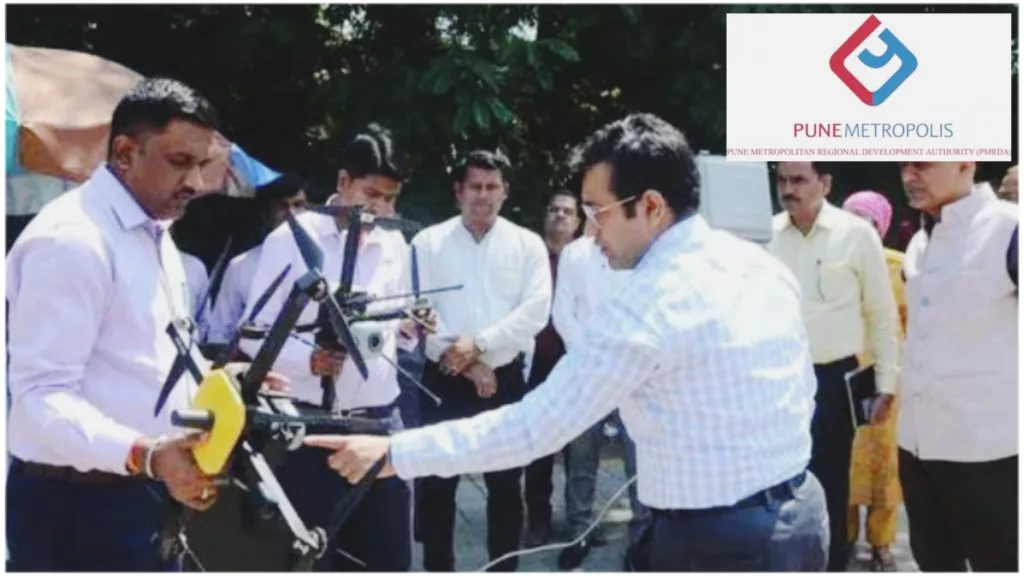 By: Pune Pulse
November 1, 2023
Pune: Drones are now being used to speed up land acquisition for the Pune Metropolitan Region Development Authority (PMRDA) ring road project.
Ramdas Jagtap, Deputy Collector & PRO PMRDA said, "In the first phase, land acquisition in three villages will be done and after completion of this phase, it will be connected to Parandwadi to Solu ring road phase of MSRDC.
Therefore, the Nagar Road traffic can be directly diverted from Alandi or Solu to Mumbai via the expressway. That will help reduce congestion."
As per further information shared by Ramdas Jagtap, it will be used for land acquisition and accurate planning, and so far 45 kilometers have been surveyed. The information obtained by the drone will be used for planning and actual implementation. This will save time and cost. Disputes will be avoided as there will be no mistakes in the payment of land acquisition. Accurate information is provided by drones.
As per the proposal of PMRDA, the process of the land survey has started for the land acquisition of three villages namely Solu, Niragudi and Vadgaon Shinde in Khed taluka.
• The areas through which the Ring Road is going like agricultural lands, farms, buildings, cowsheds, houses, wells, trees, and pictures obtained by the drone will be verified. Therefore, it will be possible to pay the compensation based on the information obtained through accurate land measurement.
• Earlier land was counted in the survey. After that, a site survey had to be done. After that, land acquisition was done. Now due to drones, there is no need for site inspection. It has become possible to do various calculations while sitting in the office.
• While preparing the road, based on ups and downs, it will be estimated how much soil or other materials will be dug and filled for it. PMRDA previously had two drones. However, this updated drone has been purchased for Ring Road. 70 to 80 hectares are counted or surveyed in one flight. The drone flies for 45 minutes on one charge.
Shreyas Vange