Power supply issues of 32,500 consumers from Kondhwa may be resolved as MSEDCL installs 22 KV J K Park Power Line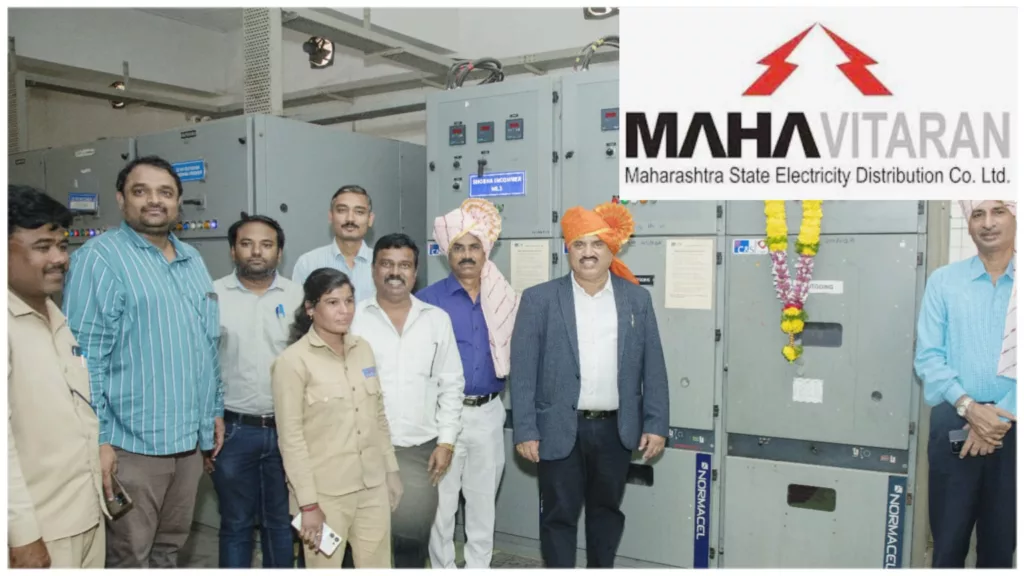 About 32 thousand 500 electricity consumers in Kondhwa will now get disruption less and smooth electricity supply. The power problem caused by overloaded power lines has been resolved and the existing power lines have been split and alternative power supply has been created through load management.
As per further information shared by MSEDCL, new JK Park 22 KV power line supplying electricity from Sobha 22/22 switching station under Rasta Peth division of Mahavitaran was inaugurated by Chief Engineer Rajendra Pawar.
At this time, Superintending Engineer Arvind Bulbule, Executive Engineer Chandrakant Dighe, Additional Executive Engineer Rajendra Bhujbal, Assistant Engineer Shrikant Avachar etc were present.
Electricity is supplied to 32 thousand 500 consumers in Kondhwa area through Shobha-Kondhwa 22 KV power line from Shobha switching station. But due to the increasing demand of electricity, the electricity load on this channel had increased. Also, alternative power supply facility was not available as load management was not possible.
Hence another JK Park 22 KV power line was completed from this switching station by Mahavitaran. Therefore, out of 32 thousand 503 consumers on the same power line, 15 thousand 19 on the Shobha-Kondhwa power line and 17 thousand 484 on the new JK Park power line have been divided.
Therefore, electricity consumers in Bhagyodanagar, Saibabanagar, Nawajis Park, Nurani Kabrasthan, Mithanagar, Greenpark, Ajmeranagar, Waghjai, Ishanagari, Ashrafnagar, Achalnagar etc in Kondhwa area will get more quality and smooth power supply.
Shreyas Vange