Pune : 6-year-old boy seriously injured in dog attack in Bramha Sun City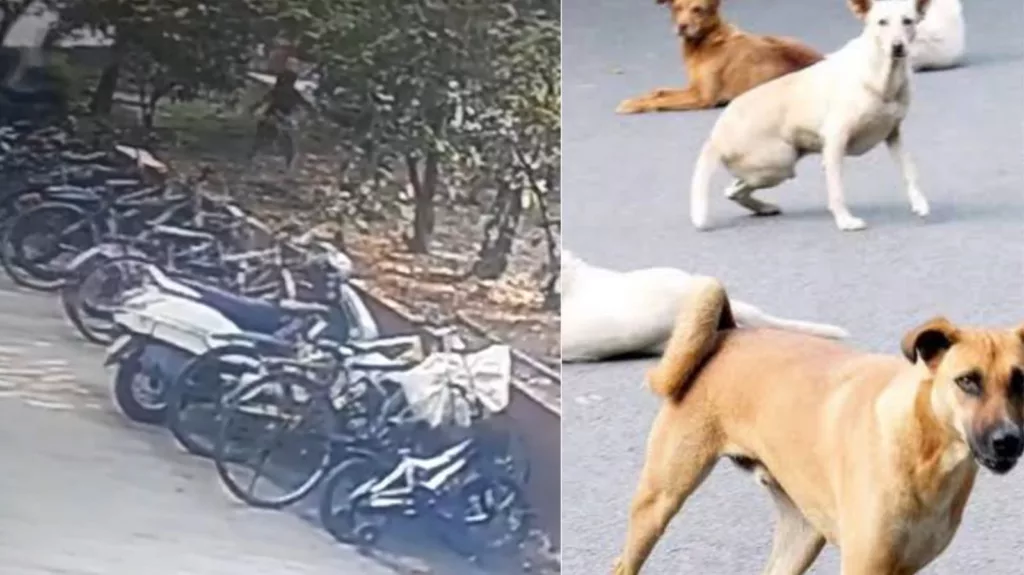 A distressing incident unfolded at the Bramha Sun City Co-operative Housing Society in Vadgaon Sherry as a six-year-old boy sustained severe injuries during an attack by four to five stray dogs around 5:00 pm on Tuesday. The child fell victim to the sudden assault while playing within the society premises.
Reportedly, the boy attempted to flee from the aggressive dogs, but his back near the waist line was bitten in the process, necessitating his admission to a hospital for medical treatment. Disturbingly, this marks the second such incident within the past fifteen days where a child has been targeted by stray dogs within the society.
Nagendra Rampuria, an ex managing committee member of Bramha Suncity Society, expressed his concern, stating that these stray dogs have become a nuisance in the society, with dog feeders resistant to acknowledging the problem. The situation has escalated to the point where dog feeders confront municipal employees and officials, making it challenging to address the issue. Society members live in constant fear.
On October 15, a 40-year-old woman also fell victim to an attack by a group of four to five dogs while walking towards the temple. Residents are increasingly alarmed by the presence of these dogs, as children, senior citizens, and all residents are exposed to potential risks. Complaints have been lodged with municipal authorities and the police, but concrete solutions remain elusive.
In February 2023, a seven-year-old boy had previously fallen victim to stray dog bites, sparking a significant conflict between dog feeders and society members, leading the society to file a petition in the Supreme Court.
Nagen further stated that PMC only observes the dogs for rabid and sterilises them which doesn't solve the biting problem.
Nagen told Pune Pulse that we, the residents are ready to bring a solution to the problem by building big enclosures where the dogs can stay and can be fed too. The expenses can be contributed by the society residents but we aren't heard yet by the feeders, nor there are any feeding points and feeding is happening all over including school, park, near bus stop, near temple, parking etc blocking residents to roam freely without fear within the society premises.