Pune-Daund Railway Journey Shortened as Trains Accelerate to 130 km/h Speed : Travel Time To Reduce By 10 Mins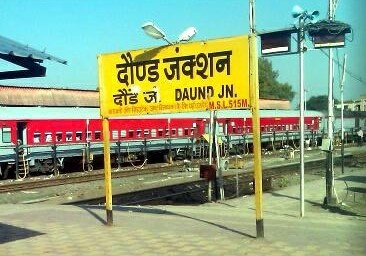 In a move set to expedite travel between Pune and Daund, the railway authorities are gearing up to increase train speed to 130 km per hour, effectively shaving off 10 minutes from the Pune-Daund-Pune journey. This transformative decision was announced by Naresh Lalwani, the General Manager of Central Railway, who has directed the Pune division to facilitate trains operating at this elevated speed on the mentioned route starting from the upcoming Monday.
Notably, recent enhancements have been made to the tracks on the Pune-Daund railway line, significantly bolstering their capacity. The meticulous inspection of the route by Manoj Arora, Chief Conservation Commissioner of the Central Division, resulted in insightful recommendations, which were dutifully implemented by the Pune Railway Administration.
Subsequently, with the Chief Conservation Commissioner's approval, the way was paved for the General Manager of Central Railway, Naresh Lalwani, to undertake his own assessment of the route. Following his thorough examination, he granted the green signal for trains to operate at an impressive speed of 130 km per hour. This strategic move not only promises a time-saving advantage for passengers but also underscores the commitment to enhancing rail travel efficiency.
The Pune division holds significant importance within the Central Railway network, making this advancement a notable development for the region's transportation infrastructure.
The upcoming change will see select trains adopting the accelerated speed of 130 km per hour on the Pune-Daund railway line commencing from the approaching Monday. As the system adjustments are refined and perfected, it is anticipated that all passenger trains in this section will eventually follow suit, ensuring swift and streamlined travel experiences for commuters.
Brijesh Kumar Singh, the Additional Divisional Railway Administrator in Pune, expressed enthusiasm about the upcoming shift, highlighting the collaborative effort that has gone into making this milestone a reality. With these remarkable improvements, the Pune-Daund railway journey is poised to offer a more efficient and time-effective mode of transportation for the public.