Pune News: Ola electric scooter catches fire in Pimpri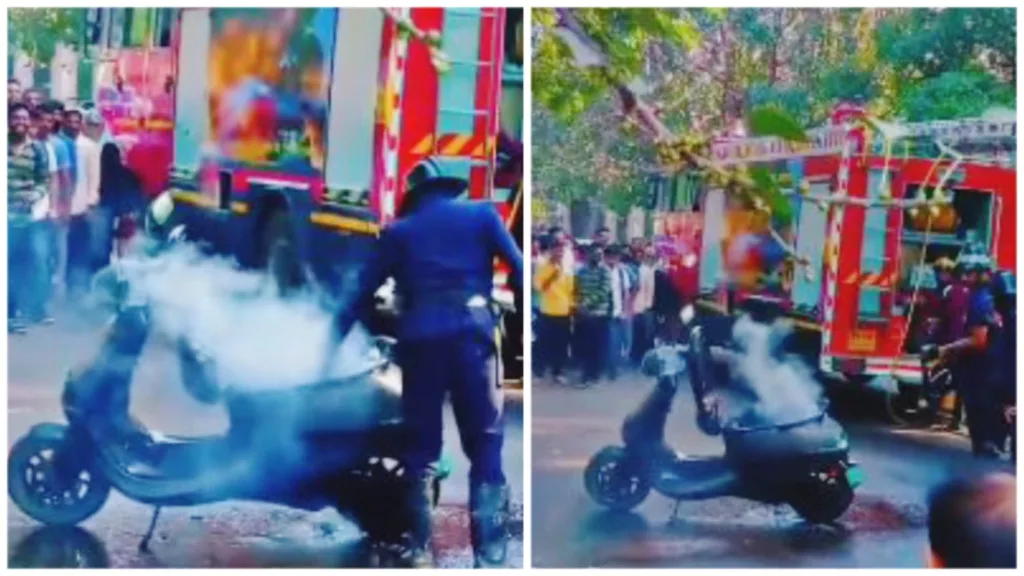 By: Pune Pulse
October 28, 2023
Pune: In yet another incident, an Ola electric scooter caught fire near DY Patil Institute in Pimpri on Saturday. No injuries have been reported in this incident so far.
Speaking to Pune Pulse, Ashish Sapkal, Leading Fireman, PCMC Fire Department, said, "We got a tip-off that an Ola Electric scooter caught fire at 8:41 a.m. opposite DY Patil Institute in Pimpri on Saturday. After reaching the spot, we saw that the electric scooter was burning. The fire has spread to the entire scooter. However, we managed to douse the fire within some time. The prima facie reason for the fire seems to be the burning of the battery."
As per further information from Sapkal, no person was injured or hurt due to the fire incident. Due to the prompt & swift action from PCMC Fire Officers, the fire was doused and no injuries were reported.
This marks the second such incident in Pune involving Ola's electric scooters. In March 2022, another Ola S1 Pro scooter caught fire in the Dhanori area of Pune.
This latest incident has raised questions about the safety and dependability of electric scooters in Pune & Pimpri Chinchwad, where they are growing in popularity.
Shreyas Vange