Pune Platform For Collaborative Response addresses various traffic issues with Pune Police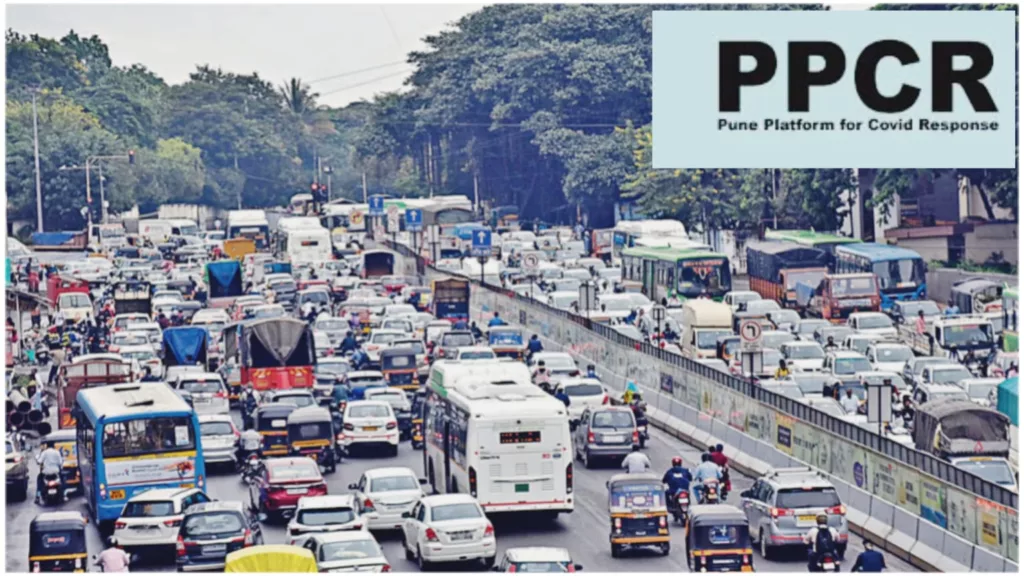 By: Pune Pulse
November 2, 2023
Pune: Pune Platform for Collaborative Response (PPCR), a Pune-based foundation, held a comprehensive meeting with the Pune Police at the Pune Police Commissioner's Office to address several traffic-related issues in Pune City on Wednesday.
As per further information shared by PPCR, the following are the key discussion points of the meeting:
• PPCR highlighted the critical need to enhance road safety and enforce strict adherence to traffic regulations within the city
• PPCR presented some key concerns affecting the traffic situation as below, and requested actions on the following things:
Violations of rules and laws:
Signal Jumping
Driving in no-entry
Wrong-side driving
Over speeding
Riding/driving over a footpath.
Not following parking rules
Triple seat riding
Modifying horns and exhaust systems leading to loud noise
Usage of tinted films
Heavy vehicles in residential areas (construction and mixture trucks)
Infrastructure:
Poor design of roads
Uneven roads, potholes
No levelling of manholes
No standardization of speed breakers
Missing signages
Unreliable signal system
Unreliability of Traffic cameras – online challan system
Poor drainage system – grave concern during monsoon. The city witnesses frequent waterlogging.
Poorly planned flyovers, underpasses, and foot-over bridges.
PPCR proposed a 3-6-month long campaign on 'Zero Tolerance against Traffic Violations' focused on raising awareness about traffic rules, promoting responsible driving behaviours, and imposing stringent penalties for violations to deter potential offenders.
To ensure progress & monitoring of the proposed suggestions and implementation, a joint committee is being proposed with members and representation from Pune Traffic Police, PPCR, PMC, PMRDA, PMPML, educationalists, industry associations, influencers, auto rickshaw association, and other associated institutions.
PPCR suggested increased enforcement along with deploying additional law enforcement personnel to monitor traffic and ensure that violators face appropriate penalties.
Discussions done around how e-challan has reduced the seriousness of violations and penalties, and how these can be rectified. PPCR to work closely with the Pune City Police to ideate solutions.
Pune City Police has ensured cooperation and collaboration to discuss and resolve the issues with immediate effect.
PPCR to organize weekly and monthly meetings with the traffic department going forward to ensure support.
Shreyas Vange