Sam Altman ousted as OpenAI's CEO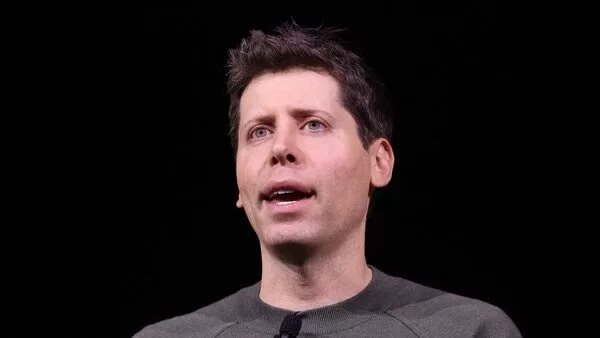 By: Pune Pulse
November 18, 2023
Pune: ChatGPT maker OpenAI decided to dismiss its CEO, Sam Altman, and remove its co-founder, Greg Brockman, from the board during a prompt Google Meet session.
Greg Brockman expressed his surprise and sadness regarding the board's actions through his official X (formerly Twitter) account. He mentioned that both he and Sam are currently in the process of understanding the exact circumstances surrounding this decision.
Brockman reported that Ilya Sutskever, a co-founder and board member at OpenAI, sent a text to Sam requesting a meeting at noon on Friday. During the meeting, which was attended by the entire board except for Greg, Ilya informed Sam that he was being terminated and that the news would be made public shortly.
OpenAI, the creator of ChatGPT, has terminated its CEO Sam Altman and removed co-founder Greg Brockman from the board following a swift decision made during a Google Meet call. In a statement posted on his official X (formerly Twitter) account, Brockman expressed shock and sadness over the board's actions, stating that they are still in the process of understanding the exact circumstances surrounding the incident.
According to Brockman, Sam received a text from Ilya the previous night, requesting a meeting at noon on Friday. Sam joined a Google Meet call where the entire board, except Greg, was present. During the call, Ilya informed Sam of his termination and mentioned that the news would be made public very soon.
Ilya Sutskever, one of the co-founders and a member of the board at OpenAI, reached out to Greg at 12:19 pm, requesting a quick call. Shortly after, at 12:23 pm, Ilya sent a Google Meet link. During the call, Greg was informed that although he would remain an important part of the company, he would be removed from the board. Additionally, it was revealed that Sam had been fired. Around the same time, OpenAI published a blog post. Brockman mentioned that the management team, except for Mira (Murati), was informed shortly after.
He expressed gratitude for the overwhelming support received and reassured them that they would overcome this situation. Sam Altman also shared his thoughts on X, describing the experience as 'weird' in various aspects. He compared it to reading his eulogy while still being alive and expressed appreciation for the love and support received.
Earlier, the board of directors of OpenAI, which is supported by Microsoft, announced the departure of Sam Altman from his position as CEO and his resignation from the board. The decision to part ways with Altman was reached after a thorough review process conducted by the board, during which it was determined that he did not consistently provide transparent and open communication, thereby impeding the board's ability to fulfill its responsibilities.
Consequently, the board has lost confidence in his capacity to effectively lead OpenAI. This information was conveyed through an official statement. At the age of 38, Altman gained significant recognition in the tech industry with the introduction of ChatGPT, an AI chatbot that possesses remarkable capabilities, generating human-like content such as poems and artwork within seconds. In the meantime, OpenAI has appointed Mira Murati, the company's chief technology officer, as the interim CEO.