Sassoon Hospital's Security Tightened After Lalit Patil's Escape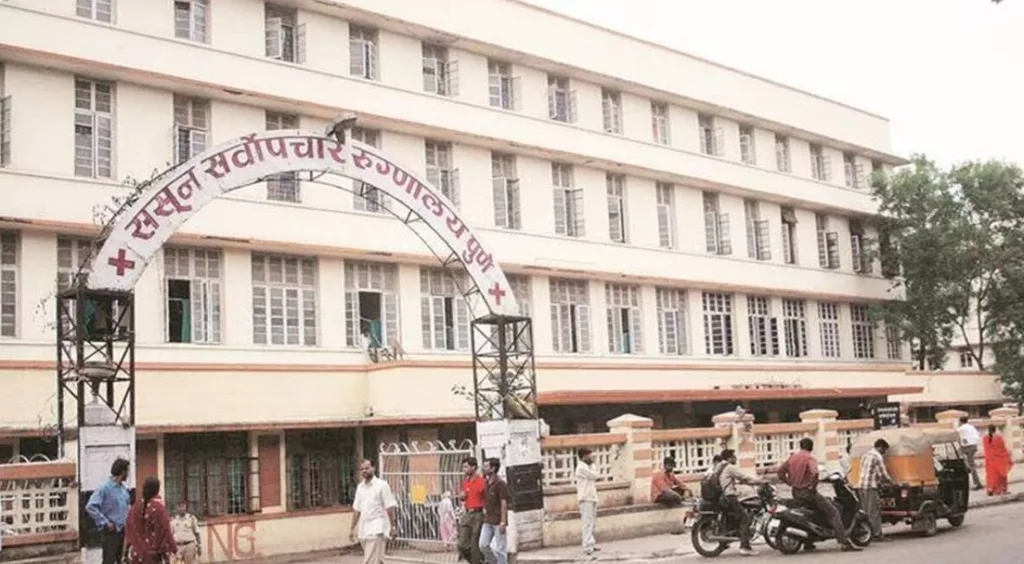 Pune : In an effort to prevent future occurrences of incidents similar to drug kingpin Lalit Patil's escape from ward No. 16 at Sassoon Hospital, Pune police have stepped up security.
Retesh Kumaarr, the commissioner of Pune police, issued orders on Sunday with the goal of bolstering the security measures at the hospital's prison ward during the night.
The directives state that under no circumstances should a police officer of the rank of assistant police inspector (API) be assigned the nightly duty; instead, only a police official of the rank of police inspector (PI) should perform this duty.
In his directive, Kumar stipulated that in the event of a police inspector rank officer's absence from night duty, the responsible deputy commissioner was to promptly delegate the duty to a reserve police officer holding the rank of public inspector.
The deputy commissioner of police (DCP) must designate a police Inspector rank official under the jurisdiction to perform night duty rounds at Sassoon Hospital twice a week in the event that the reserve PI is unavailable. The joint commissioner (law and order) must be notified if the deputy commissioner of police (DCP) or the assistant commissioner of police (ACP) will not be making the night shift.
The zone's deputy chief peacekeeper will serve as the night round's acting coordinator and conduct it himself. The directive specified that in order to conduct the round and acquire night patrol vehicles for the night round activity, the police inspector must enlist the assistance of the crime, traffic, and special branches.
In the meantime, two Pune City Police constables who were already on suspension were taken into custody on Friday in connection with the Lalit Patil escape case.
When Patil escaped from the Sassoon General Hospital on October 2, constables Natharam Bharat Kale, a police naik, and Amit Auresh Jadhav were detained for criminal negligence while performing their duties. The Mumbai police detained him once more on October 17 while he was in Chennai.
The two were assigned to ward number 16 at Sassoon hospital, where Patil was receiving medical attention.
Previously, constables Vishal Baburao Topale, Swapnil Chintaman Shinde, Digambar Vijay Chandanshiv, Navnath Bharat Kale, Pirappa Dattu Bansode, Amit Auresh Jadhav, assistant police inspector Ramesh Janardan Kale, sub-inspector Mohini Dongre, and police naik Natharam Bharat Kale were suspended by Kumarr.
An initial investigation revealed that the police officers had been careless in their performance of their duties.
Shreyas Vange