State-of-the-art hospital to be built in Moshi on 15 acres land of 850 bed capacity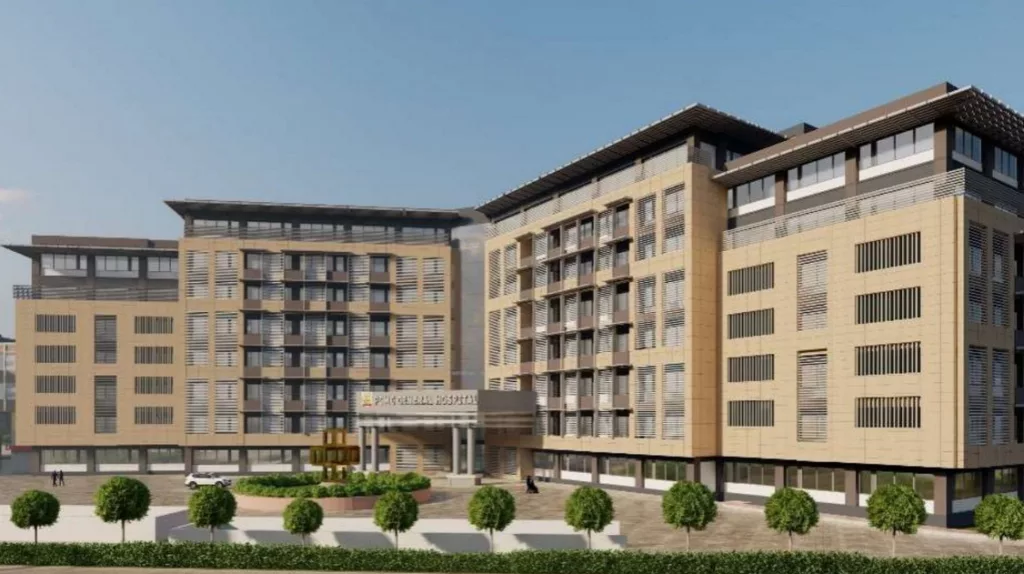 A state-of-the-art hospital will be set up in Moshi for the convenience of the villages included in the boundary. An 8 storied building will be constructed on 15 acres land in Moshi.
As per further information from the X handle of MLA Mahesh Landge "Pune District's largest 850-bed multi speciality hospital in Moshi has finally secured approval from the PCMC standing committee today. I have been closely following this project for the past four years."
The YCM hospital in the city is run by Pimpri-Chinchwad Municipal Corporation at Sant Tukaramnagar. The capacity of that hospital is of 750 beds, while in Corona, the Municipal Corporation has started four hospitals at Thergaon, Bhosari, Jijamata and Akurdi.
All these hospitals have been started at full capacity, and a large number of patients are admitted to YCM hospital from Khed, Chakan, Ambegaon and Junnar areas of Pune district.
Therefore, to reduce the pressure on YCM Hospital, this 850-bed hospital will be set up at Moshi in the near future.
The tender process has been started. For this, the tender was published on 25th April, 2023. Three contractors have participated in it but the price has not been fixed yet.
Some Features of the Multi-Speciality Hospital:
· The building will have eight floors excluding basement and ground floor
· Parking facility will be provided in the basement. There will be parking for 274 four-wheelers and 250 two- wheelers
· A pharmacy store, biomedical waste and electrical panel will be erected in the basement
· The first floor will have radiology, day care department, sonography, pediatric, psychiatric, dermatology, gynecology and respiratory tract diseases related OPD
· The second floor will house surgery department, burn patients, dialysis, pathology department. Also, there will be a blood bank and a canteen with a capacity of 180 seats
· The third floor will house the operation theater and ICU complex. It will have PICI, NICU
· The fourth floor will be the general medicine and eye ward
· The fifth floor will have General Surgery, Ear-Nose-Throat Ward
In the newly constructed hospital, gynecology department, eye, ear-nose- throat, treatment of burn patients, pediatric department, mental illness, dermatology and heart and other serious diseases' wards will be there too.
Shreyas Vange