Vehicle catches fire at Nal Stop; No Casualties or Injuries Reported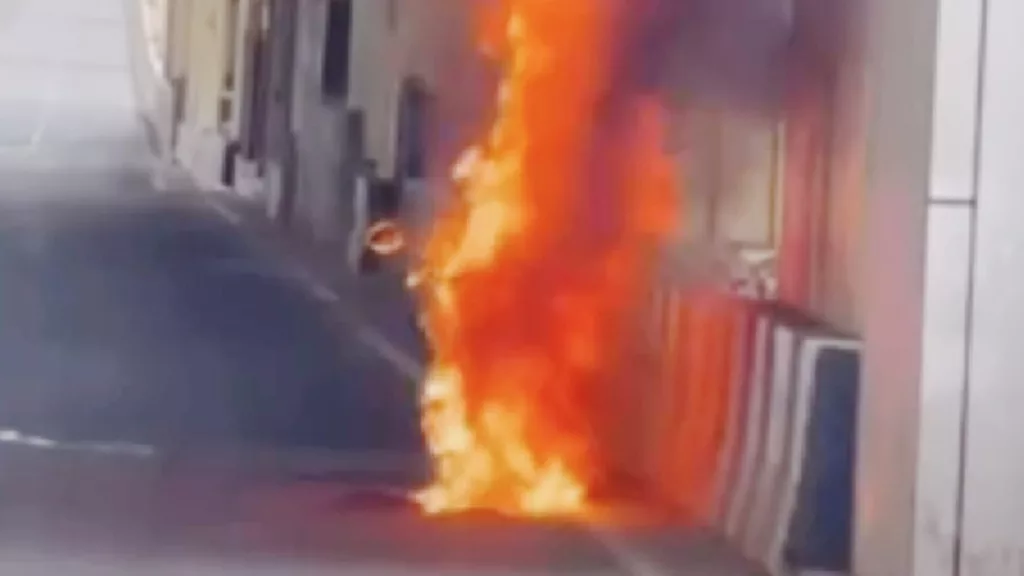 A two wheeler fuel vehicle caught fire on 8th November (Wednesday) near SNDT College, Nal Stop. No casualties or injuries happened.
Speaking to Pune Pulse, Gajanan Pathrudkar, Fire Station Officer, PMC Kothrud Fire Station, said "The two wheeler vehicle caught fire around 12:40 pm on Wednesday near SNDT College. As soon as we got the information, 2 fire vehicles from Kothrud & Erandwane fire stations reached the spot. The fire was easily doused within some time. As the metro station was nearby, they provided fire extinguishers. No one was injured in this."
As per further information shared by Gajanan Pathrudkar, the prima facie cause of the fire seems to be that the petro was continuously leaking from the fuel pipe & the vehicle got heated.
There were 2 officers from Kothrud fire station & 4 officers from Erandwane fire station who participated in this operation.
Shreyas Vange