2 Death Threats in 2 Days For Mukesh Ambani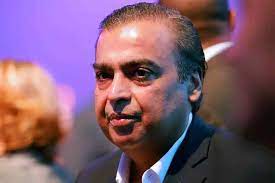 Asia's richest person & Chairman and Managing Director of Reliance Industries Mukesh Ambani has received second death threat in a span of two days.
In the 2nd email, the sender threatened to shoot Ambani unless he paid Rs 200 crore. The email sender had raised the amount from Rs 20 crore to Rs 200 crore because of the lack of response to the previous email.
As per further information, the 2nd death threat email read "You have not responded to our email. Now, the amount is 200 crore otherwise the death warrant is signed." The first email death threat read "If you don't give us 20 crore rupees, we will kill you, we have the best shooters in India."
Mukesh Ambani's security team has filed a complaint at Gaondevi police station in south Mumbai. The Gaondevi police has registered the case against an unidentified person under sections 387 (giving a person reasonable apprehension of death or serious injury with intent to commit extortion), 506(2) and IPC (criminal intimidation).
The investigation is on-going and a massive hunt is on to catch whoever sent the email.
Shreyas Vange