Air Pollution : Delhi to Reimpose Odd-Even Vehicle Plan From Nov 13 to 20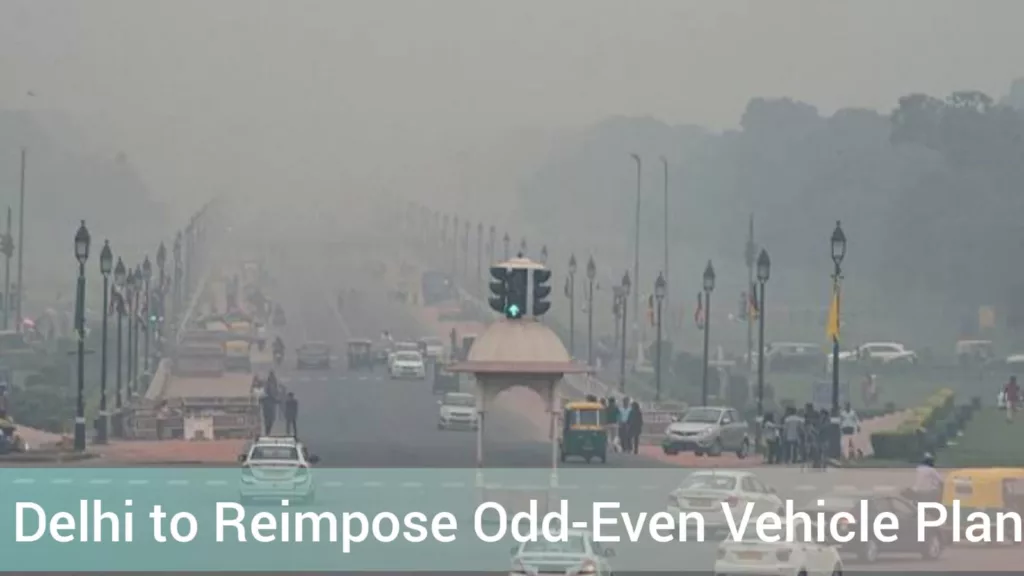 Delhi's Environment Minister, Gopal Rai, has declared the revival of the Odd-Even vehicle rationing system for a one-week period, commencing on November 13 and concluding on November 20, in an attempt to combat the escalating air pollution issues plaguing the city.
The Odd-Even program, a periodic strategy deployed by Delhi to address its chronic air pollution problem, mandates restrictions on vehicle usage based on the last digit of their license plates.
The decision to reintroduce the scheme comes as a response to the severe deterioration of air quality and the subsequent health concerns that have become increasingly pervasive among the city's residents.
"In light of the alarming air pollution levels, the Odd-Even vehicle system will be enforced from November 13 to November 20," announced Rai during a press conference.
Under the Odd-Even plan, vehicles with license plate numbers ending in an even digit (0, 2, 4, 6, 8) are permitted to operate on even dates, while those ending in odd digits (1, 3, 5, 7, 9) can ply on odd dates.
Additionally, the government has instructed schools to suspend physical classes, with the exception of classes 10 and 12, until November 10, as per the minister's directive. Rai also disclosed that a decision regarding a work-from-home order for 50 percent of employees in government and private offices in Delhi would be made at a later time.
These announcements followed a high-level meeting chaired by Delhi Chief Minister Arvind Kejriwal, attended by Rai, and ministers Atishi and Saurabh Bhardwaj, along with relevant department officials.
Rai expressed optimism that pollution levels would decline in the coming days, citing a weather forecast indicating an increase in wind speed.
"As per the forecast, the wind speed will be 12 km per hour tomorrow, on November 7, and if the speed reaches 10 to 12 km per hour, there is a possibility that the accumulated pollution levels might disperse. Similarly, the wind speed will be 8-10 km per hour on November 8, which is expected to reduce pollution levels," he explained.