All Yerawada Jail Inmates Discharged From Sassoon Hospital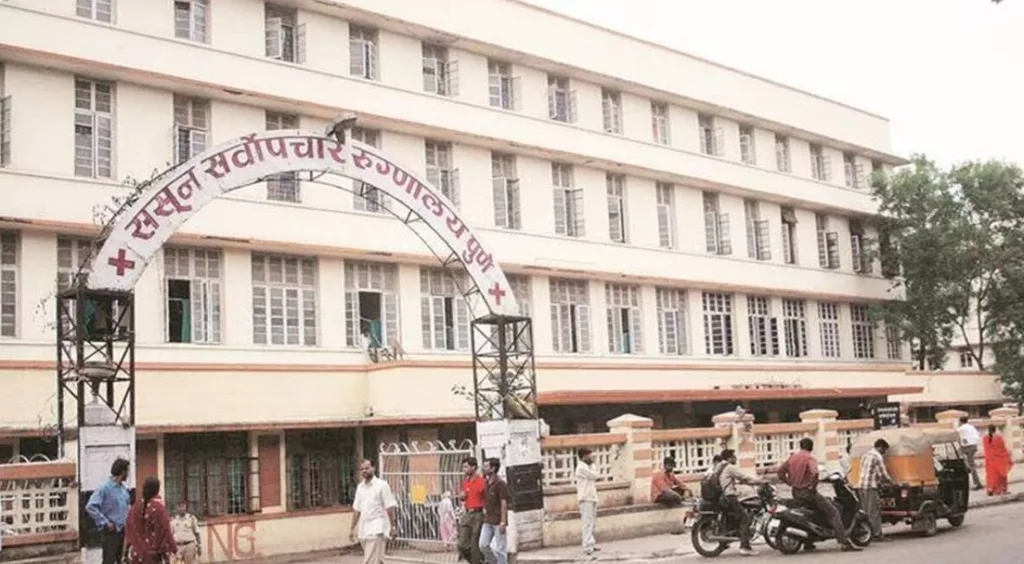 Pune : Following the escape of a Yerawada Central Jail inmate during treatment at Sassoon General Hospital (SGH). All admitted prisoners were released from the hospital after receiving treatment in less than a month. All prisoners requiring medical attention or surgery are admitted to the hospital's ward number 16.
On October 2, drug dealer Lalit Anil Patil managed to elude hospital officials, raising concerns about the security protocols and the needlessly extended hospital stays of the detainees.
Priority medical attention has been given by the hospital administration to the inmates, after which they have been returned to Yerawada Central. For the first time in six months, there isn't a single jail inmate receiving treatment at the state hospital.
A health investigation into the conditions of all admitted prisoners was mandated after Lalit's escape. The hospital staff had also been requested by the jail administration to submit the health records of the admitted prisoners. The hospital's medical staff decided that treating physicians should assess prison inmates' health status on a daily basis in an effort to prevent needless extended hospital stays.
Inmates of Yerawada jail receive medical care at Sassoon Hospital's ward number 16, which is also where Lalit Patil escaped. Physicians working at the facility received stern instructions to treat Yerawada jail inmates first and avoid sending patients there unnecessarily. The treating physicians shall periodically assess the prisoner's health and decide regarding their release, in accordance with the revised SOP.
It was also discovered that some of the nine jail inmates receiving treatment at the hospital up until last month had been admitted for a number of months prior. According to a doctor, each prisoner admitted to the hospital received the necessary care before being released if judged fit.
Shreyas Vange
(Source – HT)