Chandani Chowk Flyover To Undergo Repairs ; Check Details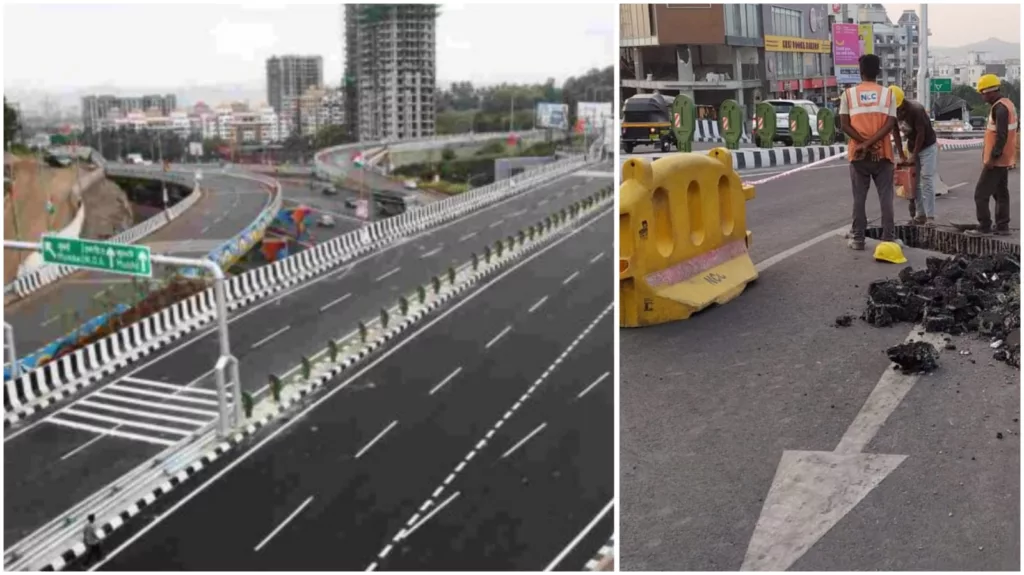 Nearly 3 months after its opening, repair work on the Chandni Chowk flyover near NDA junction has begun. This is just one week after a group of early morning walkers noticed a pothole on the road that resembled a crater.
Such repairs, according to a National Highways Authority of India (NHAI) official, are routinely carried out to reinforce the concrete's surface layer a few months after it is laid. However, experts and activists believe that such potholes were not anticipated on the recently constructed flyovers.
Typically, these tasks are completed several months following the application of the concrete's top layers. Making sure the installation is correct and the surface layers settle down is the goal.
Within two weeks, the work would be finished, according to an NHAI official. A few months after laying the surface layers of concrete, the authorities kept one section of the road closed to traffic on Wednesday.
One of the residents commented that it's unexpected that this facility has such potholes. The commuters are concerned about the damage to the recently constructed flyover. The number of potholes indicates how serious the situation is. In the event that there are just one or two potholes, local causes can be identified. If there are a lot of potholes, it calls into question the general caliber of the construction. For safety purposes, that facility should undergo a structural audit.
About a week ago, a group of residents who were out for a morning walk on the Chandni Chowk flyover connecting NDA to Bavdhan noticed that a portion of the flyover had developed cracks. This raised doubts about the quality of the flyover work.
On August 12 of this year, Nitin Gadkari, the Union Minister of Road, Transport, and Highways, officially opened the flyover. NHAI is the company building the flyover, which was proposed by Pu ne Municipal Corporation (PMC). There is a lot of traffic at Chandni Chowk, a major intersection on the western edge of the city. Every day, up to 16 lakh cars cross this intersection.
Shreyas Vange
(Source – TOI)