Fatal accident on Old Pune-Mumbai highway; 3 dead; 1 injured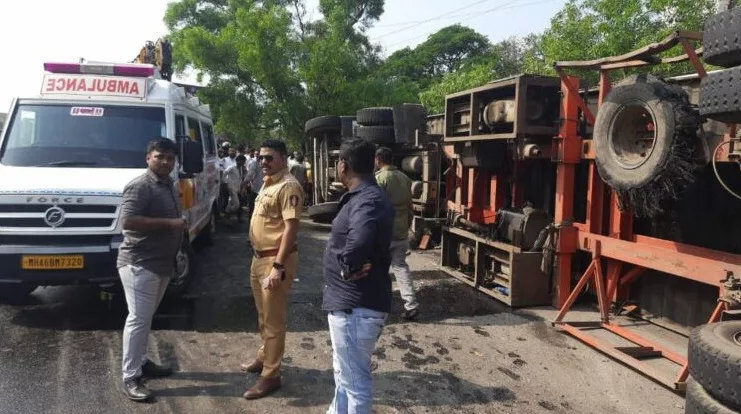 A terrible accident took place between Lonavala & Khandala on Old Mumbai-Pune Highway on 11th November (Saturday).
Speaking to Pune Pulse, Lata Phad, Highway State Police Official, said "The accident took place between 2 & 3 pm on Saturday. A big container was going from Mumbai side to Pune on the highway. When it reached Lonavla-Khandala side, the container tried to overtake 2 motorcycles on Old Mumbai-Pune Highway during which the container overturned & the motorcycles came under the container."
As per further information shared by Lata Phad, Superintendent of Police, Highway State Police, the motorcycles got crushed & 3 people have been declared dead on the spot. The driver of the container has been injured & is admitted to a nearby hospital.
The police are determining the exact cause of the accident & investigating the matter further.
Shreyas Vange