Fire breaks out in DP box leading to oil spillage in Bhosari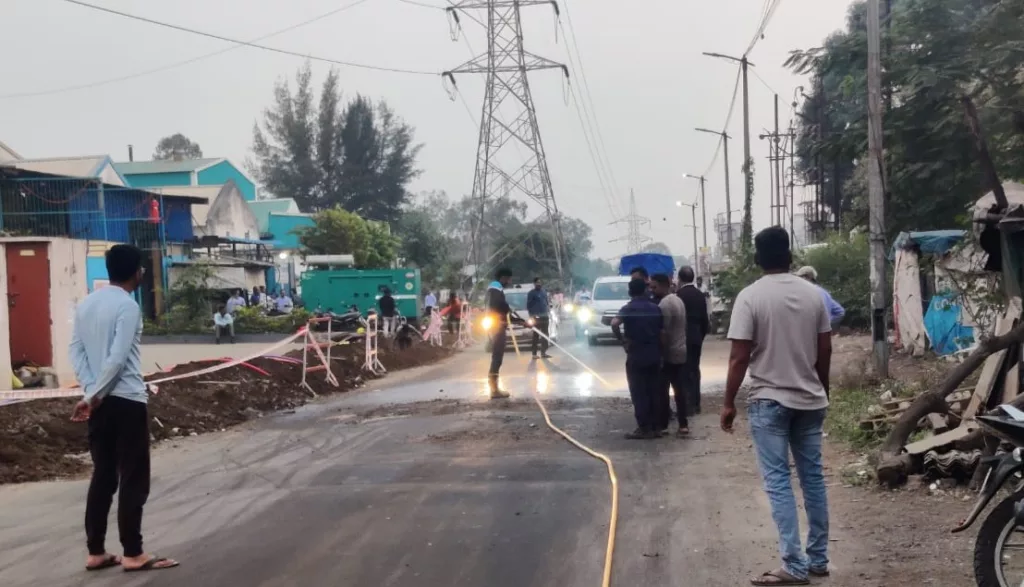 Pune : An incident has come to light wherein a fire broke out near Sanket Hotel Chowk, Indrayani Nagar, Bhosari. According to the available information, this incident resulted in an oil spill on the road, leading to multiple vehicles losing control. 
The residents took prompt action and covered the affected area with mud to mitigate the spill.
Subsequently, the Bhosari fire brigade was notified and they promptly dispatched a vehicle to the scene, ensuring that no further accidents occurred. Fortunately, no casualties were reported as a result of this incident.