Packed with love, Diwali faral flies abroad through postal courier service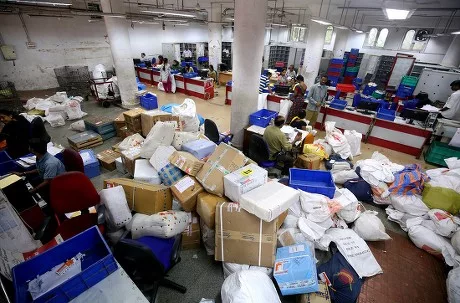 By: Pune Pulse
November 9, 2023
Pune: Diwali is not just a festival of lights; it's also a time for festivities with loved ones, flavours, and gifts. But what happens if they're far away?
Punekars use a lot of private courier services and post offices to help them package their wishes into holiday candies and savoury items to send overseas. Customers are being courted by courier services with deals ranging from pick-up and packing to volume discounts. Post offices have also set up packaging stations to package and seal food items. Hundreds gain.
In Pune, for example, a resident started frying chaklis and rolling laddoos last week. On Monday, she brought them all to a post office to send them to her daughter, who is a fourth-year
medical student in Russia.
Similarly, for a resident of Pune, whose daughter is enrolled in her fifth year of MBBS in Russia, every eight and a half months, the mother sends her daughter groceries and more. The sender has sent Diwali faral this time. Things are more expensive there, and not all Indian cuisine is available overseas.
Additionally, a Pune resident has sent packages to her two sons who live in Spain and Japan. Every Diwali, they send her older son, who has been living overseas for a few years, his favourite faral. Her younger son travelled to Spain as part of a cultural exchange program this year. She has brought enough food for him to share and eat.
The number of parents sending their children overseas has increased as more students opt for international courses.
Due to pick-up and drop services, a representative from a courier service stated that many families choose private couriers.
This year's demand, according to another representative of courier and cargo services, is extraordinary. Australian, US, and UK packages make up the majority.
International air parcels have brought in Rs 2.65 crore and international speed post has brought in Rs 2.33 crore for the Pune post office so far this fiscal year. This is in contrast with Rs 1.09 crore and Rs 3.84 crore in 2022–2023 respectively.
Shreyas Vange